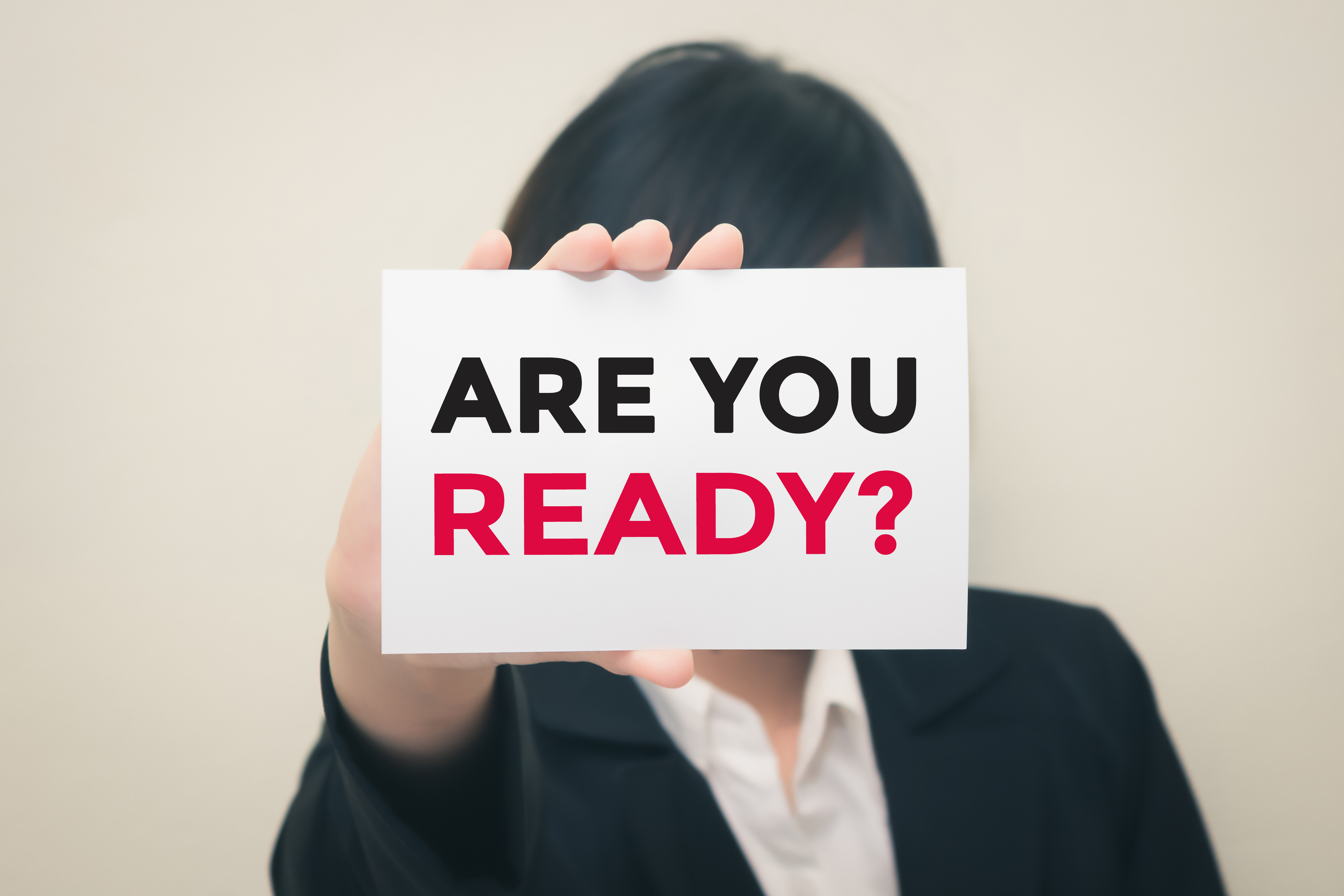 Sisters,
If you have not watched President Obama's eulogy at Congressman John Lewis's funeral, you MUST take the time to watch it below. And if you haven't heard Morgan Freeman read Congressman Lewis's final letter to his beloved community, click the link below to listen. I needed inspiration this past week as news of coronavirus continues to reveal just how poorly the 'administration' is managing the pandemic.
---
---
We have to find inspiration during these very trying times because the 'administration' gives us something to be ticked off about almost every hour of the day. Congressman John Lewis gave us our marching orders, and it is up to each of us to answer the call.
Though I may not be here with you, I urge you to answer the highest calling of your heart and stand up for what you truly believe. In my life, I have done all I can to demonstrate that the way of peace, the way of love and nonviolence is the more excellent way. Now it is your turn to let freedom ring.

When historians pick up their pens to write the story of the 21st century, let them say that it was your generation who laid down the heavy burdens of hate at last and that peace finally triumphed over violence, aggression and war. So I say to you, walk with the wind, brothers and sisters, and let the spirit of peace and the power of everlasting love be your guide.

Source: Congressman John Lewis, New York Times, July 30, 2020
---
One immediate way we need to answer the call is to put pressure on the United States Senate to make funding available to the U.S. Postal Service. Several weeks ago, WE CAN shared that the 'administration' made sure that the USPS received NO SUPPORT in the early round of pandemic stimulus funding. However, since the United States is leading the world in coronavirus cases, and the virus is raging in multiple states, Congress and Governors need to ACT NOW to ensure that we can safely vote in November.
That means we should read the tea leaves and prepare to vote by mail (aka absentee ballot). Your first action step for today is to make sure you are vote ready!
Action Step #1
Confirm Your State's Vote By Mail Status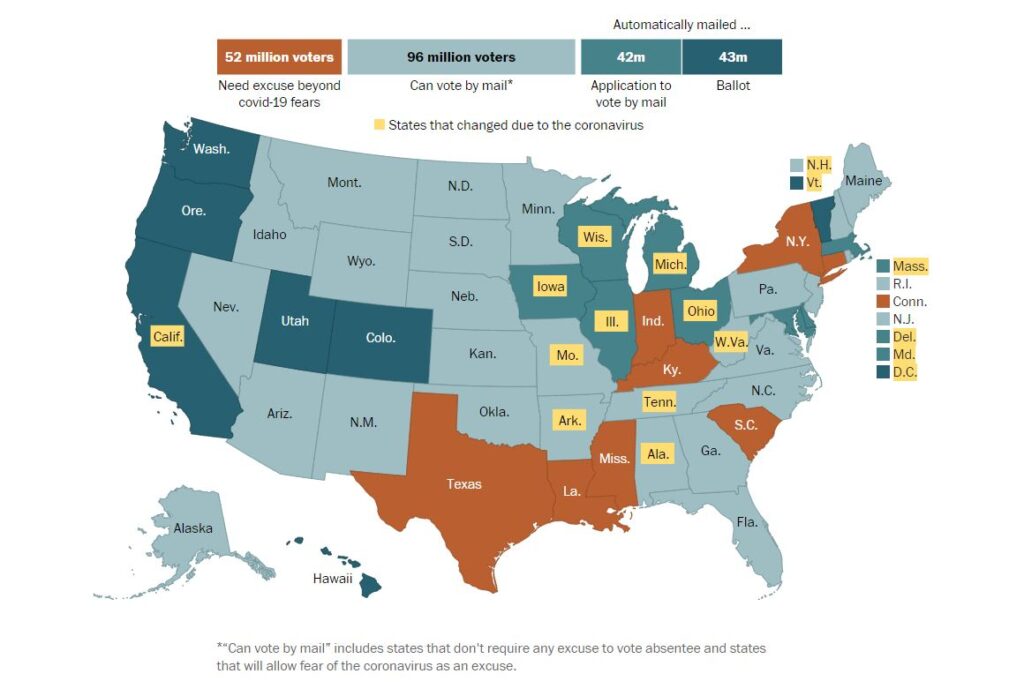 The Brookings Institution has rated every state's vote by mail readiness. The results are not good, with only six states (California, Colorado, Hawaii, Oregon, Washington, and Utah) and the District of Columbia scoring an 'A' readiness grade. Most are C and below, which does not bode well for a smooth election vote by mail process.
Do not believe the lie that voting by mail is ripe for fraud. Multiple studies have concluded that vote by mail is safe. It stands to reason that if we can mail-in voter registration forms, income tax returns and payments, and receive social security and refund checks via mail, we should be able to conduct an election by mail.
Please do not put off this action step! Click the image above to check your state's vote by mail requirements TODAY!
---
Action Step #2
Tell the U.S. Senate to Fund the U.S. Postal Service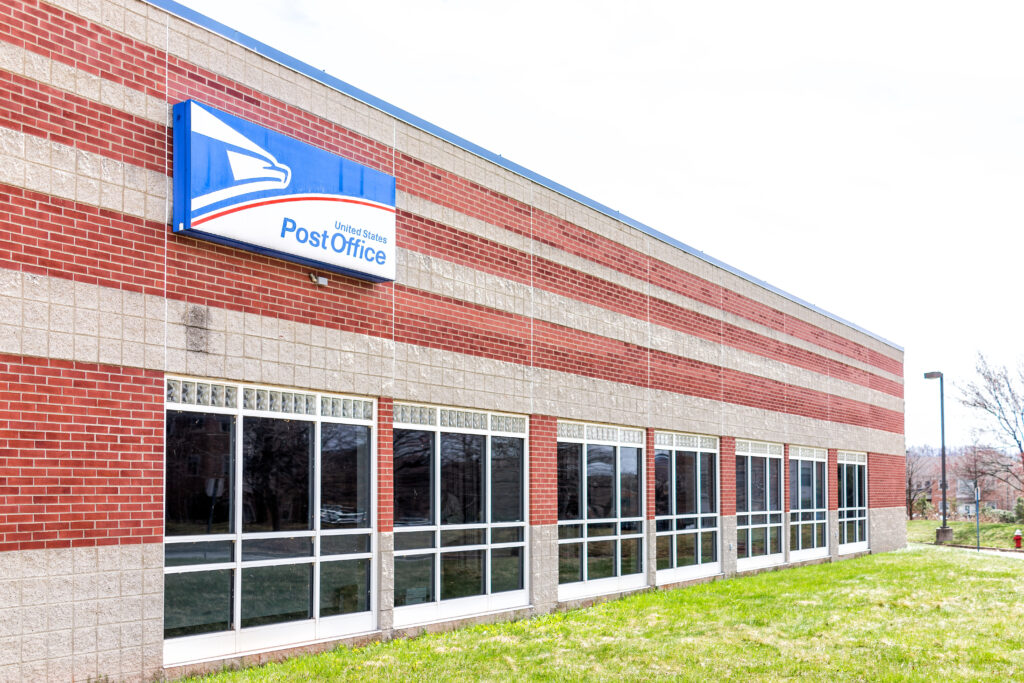 We need to TAKE A STAND today and DEMAND that the U.S. Postal Service receives whatever support it needs to continue providing ESSENTIAL services to the American public.
Please take a moment NOW to sign the online petition and tell your United States Senators that you demand that they protect our right to vote by mail by including financial aid for the U.S. POSTAL SERVICE!
---
Thank you for taking action!
In solidarity,
Stephanie McGencey, WE CAN Founder