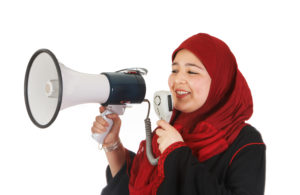 We are a POWERFUL FORCE for social change! We are CHANGE AGENTS on issues in our communities!
When we work together, WE CAN make policymakers and community stakeholders listen, change laws and make a difference for ourselves and our communities.
WE CAN will first work to make sure that you have the skills you need to effectively advocate for the issues you care about; so, follow our blog and read our Leverage Points series for tips and tricks you can use today.
Occasionally, WE CAN will take a leadership position and push out a call to action on issues when we have a unique opportunity to weigh in and push for an agenda that will benefit women of color. Right now we are working on two campaigns:
Make Work Pay

– to fight for fair pay!

Safe Delivery

– to fight for our right to survive and thrive during pregnancy and childbirth.
Subscribe to the WE CAN blog to follow these campaigns and stay tuned for opportunities to TAKE ACTION!
Yours in the struggle!