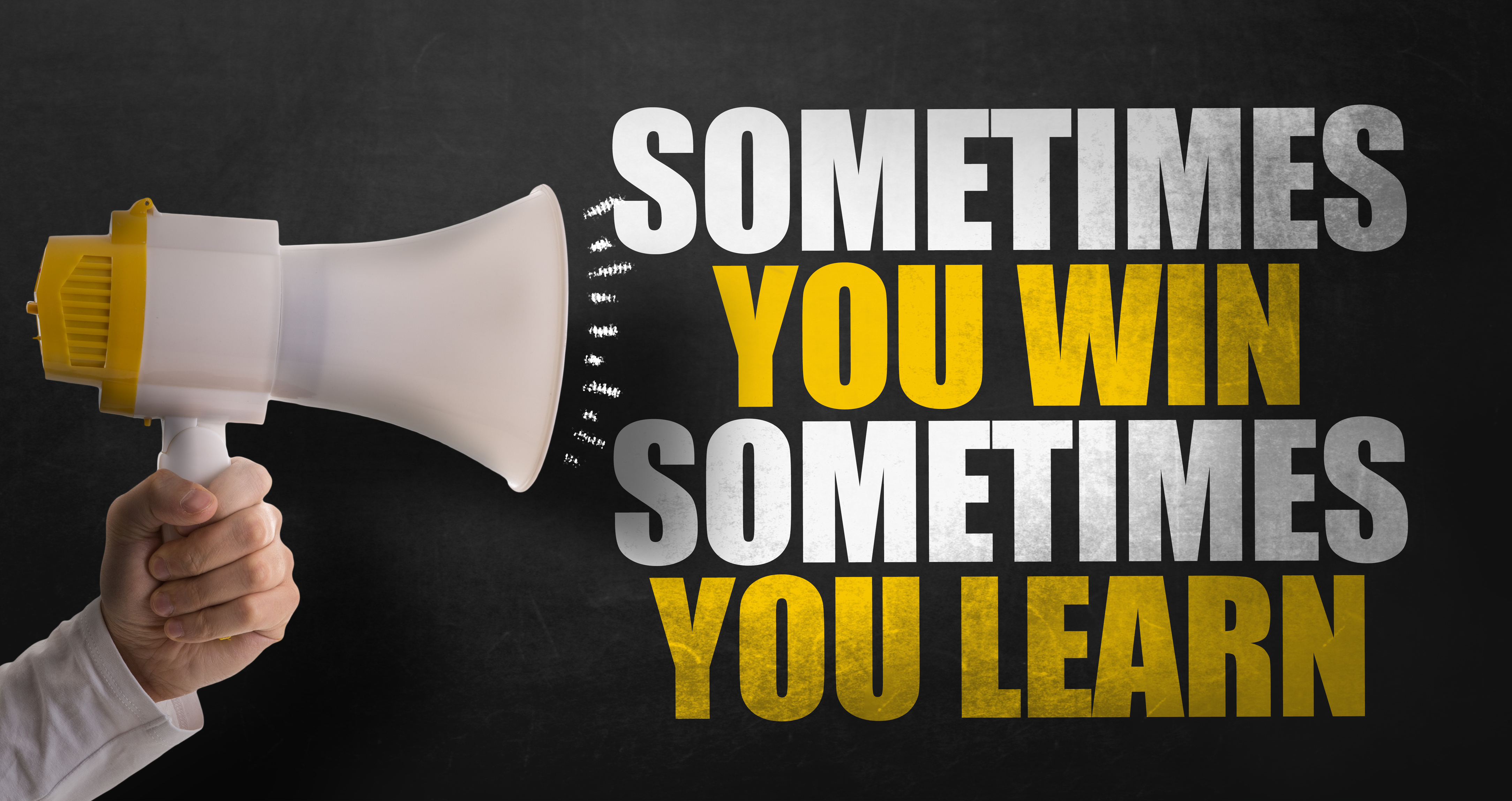 Mobilize Monday:  Winning! and Learning?
We have a saying in my family—Win Some! Learn Some! The election last week was full of winning and learning. A quick recap: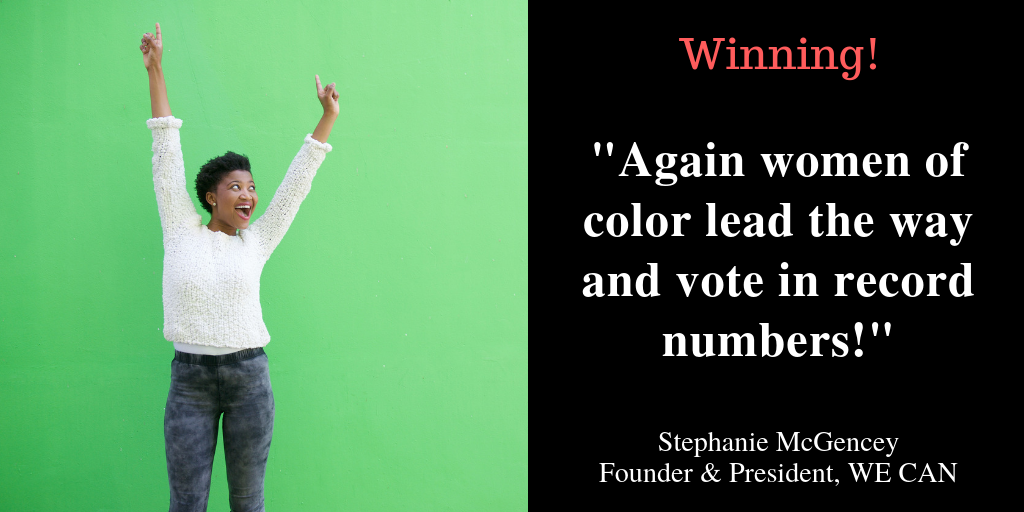 A record number of women will be serving in the United States Congress beginning January 2019! The news gets better when you consider all the ways that women of color made history on November 6th.
The YOUNGEST WOMAN ever elected to Congress is Alexandria Ocasio-Cortez, a 29-year old Latina from New York. The Democratic Congresswomen defeated the longtime Representative Joe Crowley in the primary and captured nearly 80% of the votes to soundly defeat the Republican challenger.
The FIRST MUSLIM-AMERICAN WOMEN ever elected to Congress are Rashida Tliab, a Palestinian-American from Michigan who ran to fill the seat vacated by Representative John Conyers. Ilhan Omar, a former refugee, made history as the first Somali-American legislator in the United States. Omar will represent Minnesota.
The FIRST AFRICAN-AMERICAN WOMAN TO REPRESENT MASSACHUSETTS in Congress is Ayanna Pressley. She is a trailblazer and made history when she became the first woman of color to be elected to the Boston City Council.
The FIRST AFRICAN-AMERICAN WOMAN TO REPRESENT CONNECTICUT is Jahana Hayes. The former National Teacher of the Year is demonstrating excellence outside the classroom!
The FIRST LATINAS TO REPRESENT TEXAS in Congress are Veronica Escobar and Sylvia Garcia. Escobar, a two-term county judge won in a district that has voted Republican for the past 55 years! Garcia, an experienced legislator who served in the Texas State Senate, also easily defeated her Republican opponent.
The FIRST DEMOCRATIC LATINA GOVERNOR IN THE US Michelle Lujan Grisham from New Mexico has led the Congressional Hispanic Caucus and made education her key campaign platform.
The FIRST INDIGENOUS WOMEN ever elected to Congress hail from Kansas and New Mexico. Sharice Davids is also the first openly lesbian Congresswoman to represent Kansas in Washington, DC. Deb Haaland former chair of the Democratic state party in New Mexico won her race with nearly 60% of the vote.
The FIRST KOREAN-AMERICAN WOMAN to serve in Congress is Young Kim from California. Kim, an immigrant from Seoul Korea grew up in Guam before attending college in the United States.
WE CAN also celebrates:
Lucy McBath after losing her son Jordan Davis in a senseless gas station shooting, she helped create the Mothers of the Movement and is now headed to Washington as the new Congresswoman from Florida.

Maxine Waters

retained her seat as a Congresswoman representing California. Her victory was expected; however, what makes her victory interesting, is that she is the most likely chair of the House Financial Services Committee and can subpoena the President's tax return, investigate foreclosure overreach by Wells Fargo and other banks, and strengthen the Consumer Financial Protection Bureau—just to name a few things that might be on her agenda.

Stacey Abrams

, candidate for Governor in Georgia, currently seeking legal remedies for well-documented election irregularities (aka voter suppression) that have plagued this race for months. We'll have to wait and see how the state legislature and the courts address the concerns.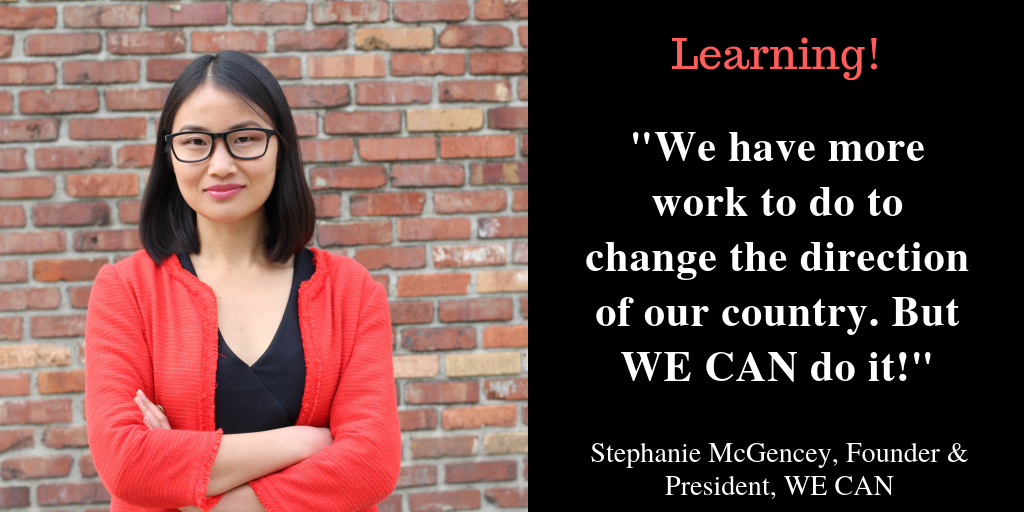 Despite all this good news, there was also some not so good news from election day 2018. We have a lot to learn still about how to put candidates in office whose views are inclusive and recognize that diversity is one of the things that makes America GREAT. Here are some details that should give us all pause.
Racism Loomed Large and Racists Won Some Races
The President and other fanned the flames of racism throughout this election cycle and once again America's inability to truly become a post-racial society was on full display. Racist campaign ads featuring a Hispanic man convicted of murder, racist robocall in Georgia's gubernatorial race, and the 'slip-ups' in debates and speeches where some candidates let their racism and privilege out for all to see, helped get some out to the polls. Do. Better. America!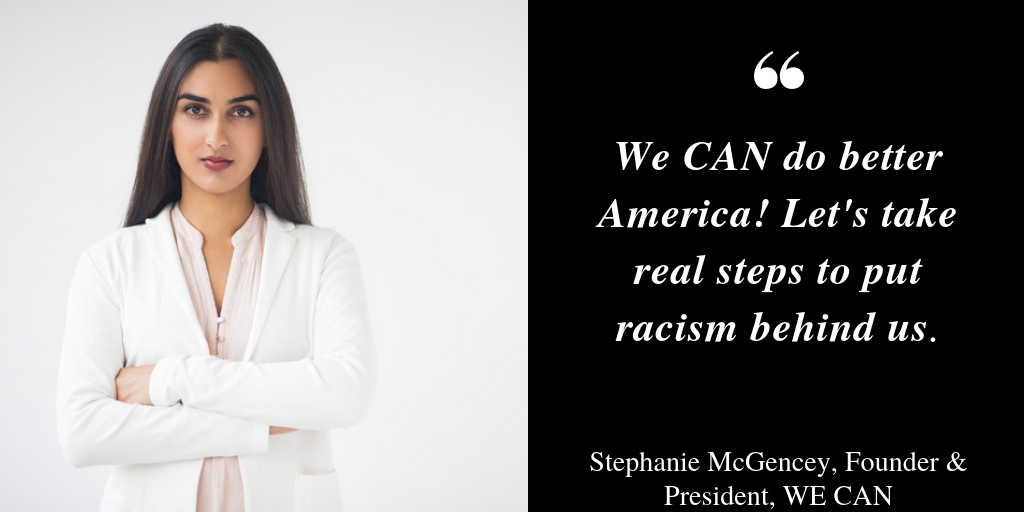 "The harsh truth is this: Racism often works. Cross-racial coalitions for economic justice are the exception in American history. Mobilizing white people to protect their racial dominance is the norm. The lesson of 2018 is that American politics is not reverting to "normal." In many ways, Trumpism is normal. It's not Trump who is running uphill against American tradition, it's the people who are trying—bravely but with mixed success—to stop him." Says CUNY Journalism Professor Peter Beinart in The Harsh Truth Exposed by the Midterm Elections.
Voter Turnout Still Needs Work
We still need to convince way too many people how important it is to VOTE. While we experienced record turnout nationwide, with an estimated 113 million Americans voting, they represent only 47% of all registered voters. That means more than half of registered voters sat out this election! Enough of you so-called 'woke' folks that still don't vote!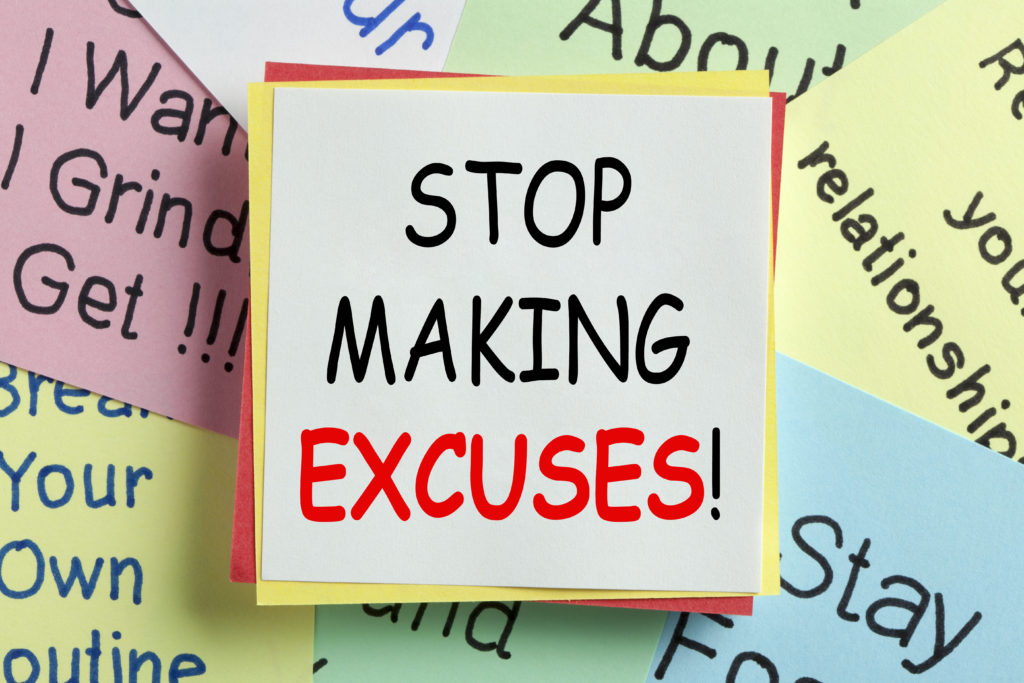 "…being super engaged in local community activities while refusing to support those attempting to fight for those same communities at a higher level is like meeting a handsome man in a nice suit, and then realizing he didn't brush his teeth. From a distance ya'll may seem "woke" but up close, what's coming out of your mouth smells off." Says Blue Telusma in Confession: 'Woke' Black people who want change but REFUSE to vote are wearing me out.
White Women Continue to Vote Against Their (and Women of Color) Interests
White educated women increased their support for candidates strong on women's issues; but in key races, they voted for candidates who are known to vote against equal pay, reproductive health and rights, and health care—all issues important to women. Exit polling shows that half of white women voted for conservative candidates (the other half did vote for progressive candidates). But it is at the state level where white women most voted against candidates strong on women's issues. In Texas, 59% of white women voted for Ted Cruz over Beto O'Rourke with 39%. In Georgia, 76% of white women voted for Brian Kemp and only 25% for Stacey Abrams. Vox points out that white women have not been part of a Democratic voting bloc throughout the 2000s. This leaves many women of color realizing that too many white women are not our allies when it really counts—in the voting booth and when public policy is made.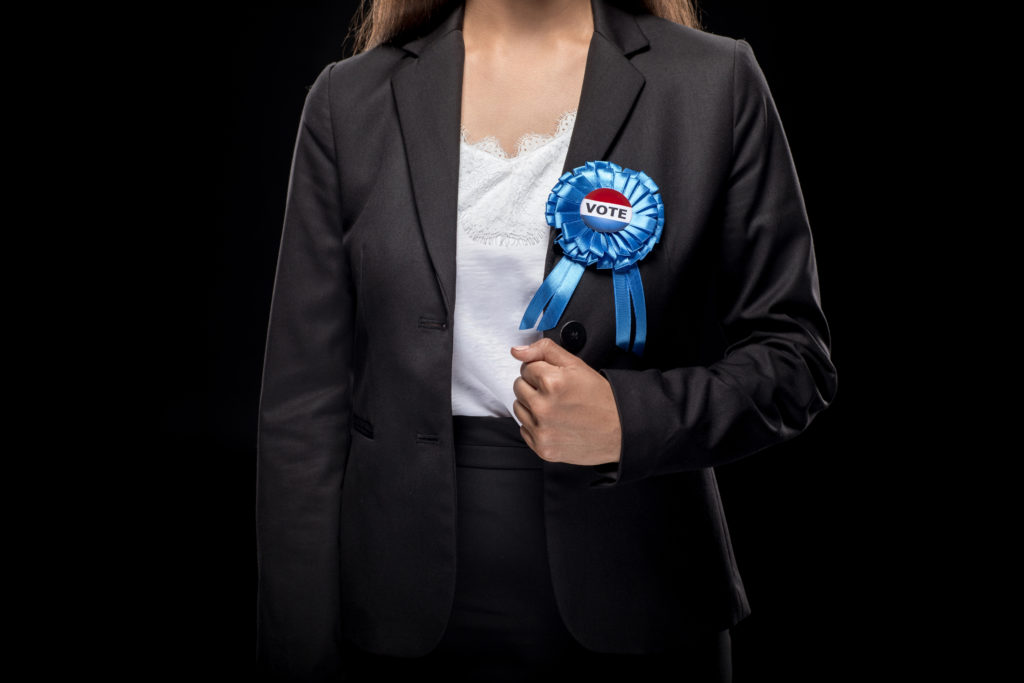 "To be true feminists, progressive white women must commit to the work of bringing our conservative peers around and fighting for racial justice, at the polls and elsewhere." Says The Lily's Elizabeth Beier in The midterms are over, but there's a lot of work to be done. Here's what progressive white women have to do.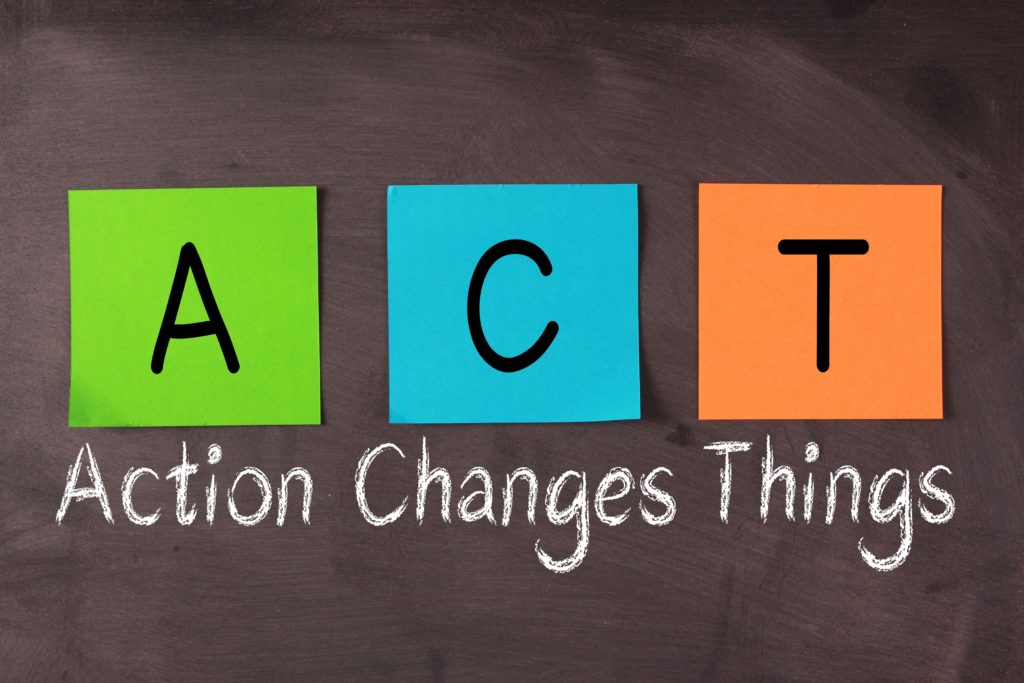 On this Mobilize Monday, WE CAN ask that you help to educate, engage and activate women of color. WE CAN wants to be your movement building partner, but we need your help.
Tell your family, friends and colleagues about WE CAN

! Help us to grow our network and influence nationwide.
Please consider a financial gift to WE CAN

. Your tax-deductible donation will help us: upgrade our technology and add more programs.
Attend an upcoming WE CAN event! It is not too late to register for our November 28th Post-Election Summit for Women of Color or our December 12th Gerrymandering 101 Workshop. With your support, WE CAN do so much more!
Together WE CAN continue to change our communities-one Sister at a time!
Yours in the struggle,
Stephanie McGencey
Founder and President