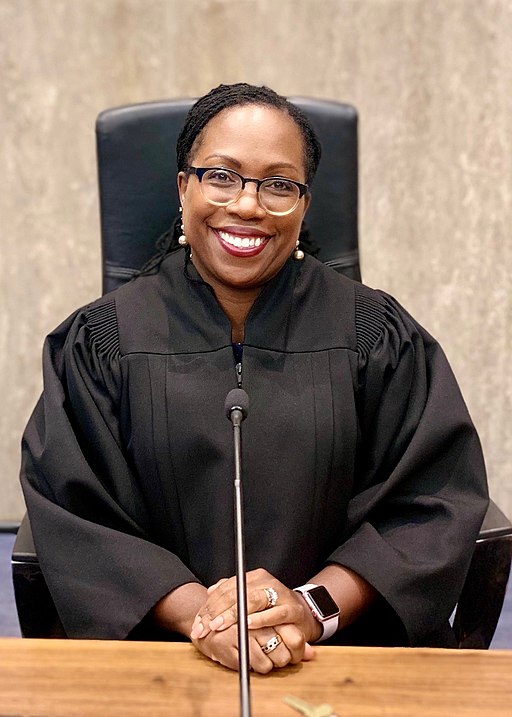 Mobilize Monday: Reason #5 – Joyous Nomination
Sisters,
Am I the only one who feels like the past several weeks have been like a wild rollercoaster ride? There has been so much bad news (war in Ukraine, record inflation, Republican mockery of the January 6th Commission's work) while there have been reasons to celebrate (guilty verdicts for the three men who murdered Ahmaud Arbery, real economic growth, and the first Black woman nominated to serve on the U.S. Supreme Court).
Today I want to focus on the JOY of Judge Ketanji Brown Jackson's nomination to the U.S. Supreme Court! Let's relish this moment. We are close to having the first Black woman on the nation's highest court, taking her knowledge, skills, and experience to a space where very weighty decisions are made that impact our everyday lives.
To be very clear, Judge Ketanji Brown Jackson is well-qualified to serve on the Supreme Court. She has served as a public defender, clerked for U.S. Supreme Court Justice Breyer (the judge whose seat on the court she would fill), and most recently as a Judge on the D.C. District Court.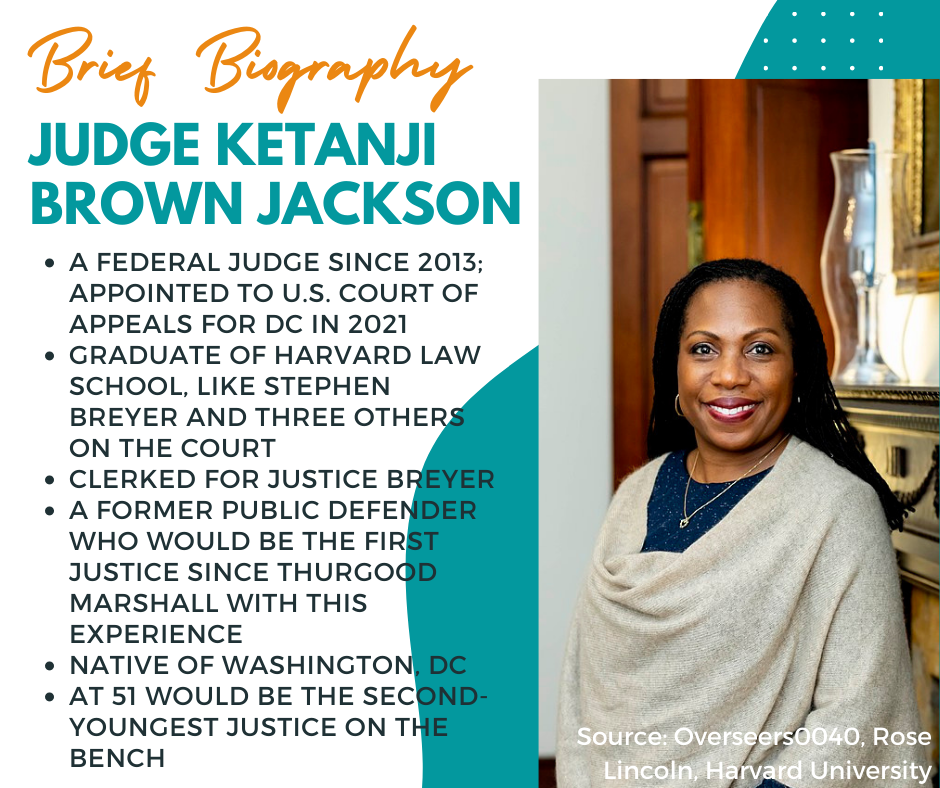 Let's also be clear that opposition to her appointment will be fierce. Our nation has shown an incredible lack of diversity in our highest court, and change, especially one that elevates a person of color to a position of authority, is rarely easy. The incredible Heather Cox Richardson wrote in her February 25, 2022 letter that,
"If she is confirmed, Jackson will be the 116th Justice in American history, University of Texas law professor Steve Vladeck pointed out on Twitter. She will be the eighth who is not a white man; she will be the sixth woman.

Anticipating criticism suggesting that Jackson's judicial experience has been brief, Vladeck also compiled a chart of the judicial experience of all Supreme Court justices since 1900. The information showed that Jackson's 8.9 years of prior judicial experience is more than four of the justices currently on the court—Clarence Thomas, Chief Justice John Roberts, Elena Kagan, and Amy Coney Barrett—had combined. It's also more experience than 4 of the last 10 justices had at their confirmations, or 9 of the last 17, or 43 of the 58 appointed since 1900."
Sisters, we must not be complacent during this important moment in history. Judge Brown Jackson will only be appointed to the bench with a majority vote of the U.S. Senate. I know I don't have to tell you that getting the current Senate to do anything these days is not easy.
You must CONTACT YOUR UNITED STATES SENATORS TODAY to strongly encourage them to support Judge Brown Jackson's nomination. Confirming Supreme Court Judges is the responsibility of the U.S. Senate and follows the process as outlined in the graphic below.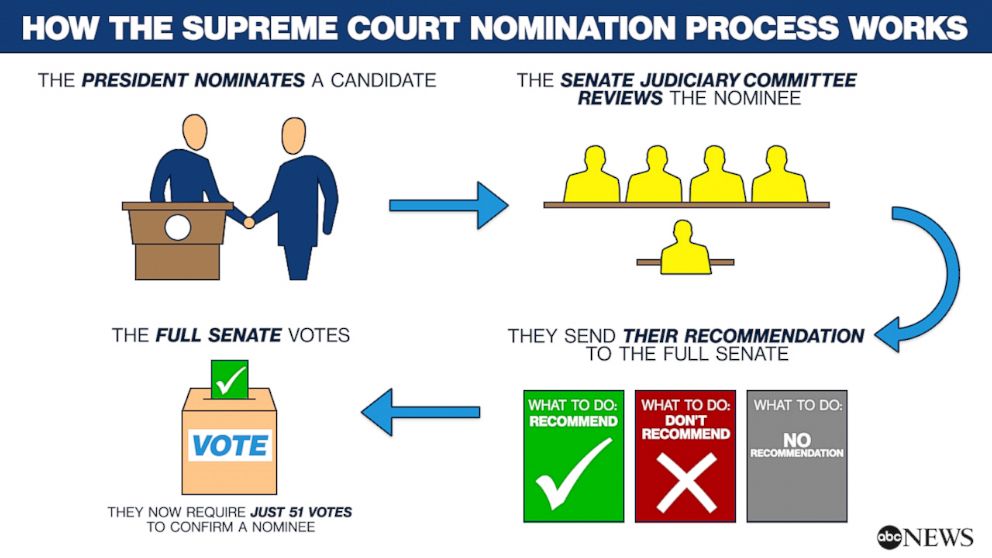 Below is a script that you can use to call them OR you can copy and paste it into a Facebook post to them OR you can email it. Whatever method you use, make a point to make the connection TODAY!
STEP 1
Use the WE CAN Legislator Look Up Tool to find the contact information for your two U.S. Senators. Follow them on Facebook and Twitter and out their telephone numbers in your cell phone.
STEP 2
Call, email, tweet, or post sharing the following script. If the script below doesn't say all you want to say, no worries, make it personal and add your thoughts about this historic nomination.
Dear Senator:

Please support Judge Ketanji Brown Jackson's nomination to the U.S. Supreme Court. Judge Brown Jackson is a Harvard graduate with 10+ years of experience on the bench and experience as a trial lawyer. Do not allow partisan politics to diminish her solid record when you vote.

Sincerely,
The historic nomination of the first Black woman to serve on the U.S. Supreme Court is the first step and WE CAN come together and support her to confirmation! We can expect the votes to be cast along party lines with 50 Democrats voting to confirm, 50 Republicans voting against, and Vice President Kamala Harris as the President of the U.S. Senate casting the deciding vote.
This is our moment to come together and support Judge Ketanji Brown Jackson!
In solidarity,
Stephanie