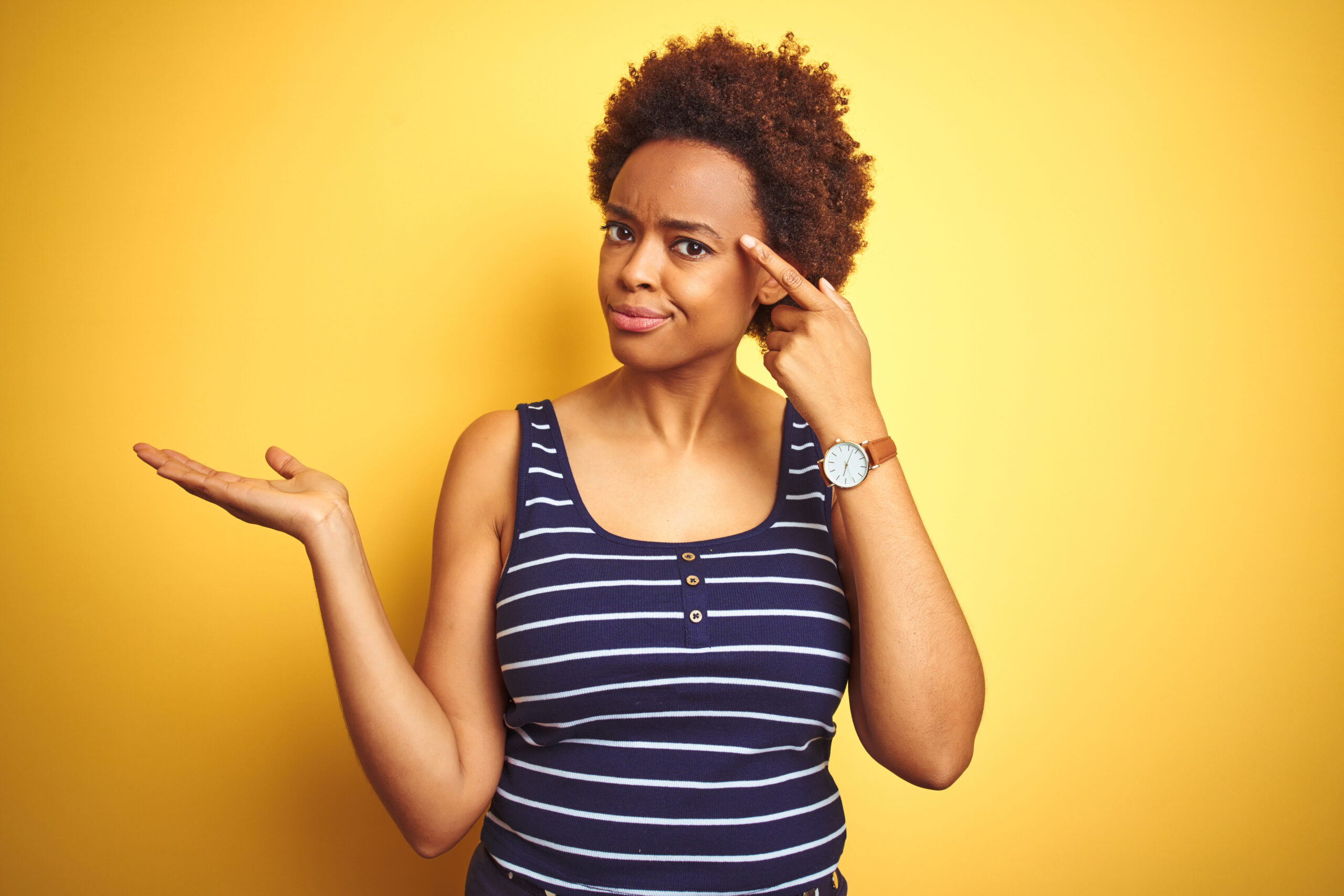 What You Don't Know Can Hurt You
Sisters,
Do you remember the old saying, "What you don't know can't hurt you?" It's a proverb (origin unknown) meaning that if you do not know about a problem or a misdeed, you will not be able to make yourself unhappy by worrying about it. We all know this is the thinking one uses when trying to justify not telling someone about something shady you did to them.
We KNOW this is a lie, yet too many of us apply this thinking when it comes to understanding politics and our system of government. I've launched a poll on WE CAN's Facebook page to get some feedback from the WE CAN Network and can't wait to see how closely it tracks to what I found in the Annenberg Public Policy Center's Annual Civics Knowledge Survey.
In 2021, Anneberg reported that:
Only 56% of U.S. adults could correctly name all three branches of government.
Just over 1 in 3 people knows how long the term of office is for a senator (35% correctly said six years) and a representative (36% correctly said two years).
Americans polled were evenly split (49% saying yes and 49% saying no) when asked if arresting those who entered the Capitol did not violate the Constitution.
The bottom line is most adults in this country probably know more about what is happening with the Kardashian family than they do about what is happening in government where consequential decisions are made every day that impact their lives.
Want to know why the filibuster is so important in the U.S. Senate?
Want more details on how a bill moves through the U.S. Congress?
Fed up with how some are twisting the January 6th Committee meetings and perpetuating the big lie?
WE CAN would like to help YOU correctly answer any poll questions about how our government works and more importantly where you can use your influence as a voter and engaged citizen to ensure that government works for you, your family, and your community.

Starting in September, WE CAN will offer our Powered Up Training to help women of color get smarter about how our government works. The training will be offered virtually and will tap into your passions and connect them to strategies and tactics you can use to amplify your power to change systems and policies!
Click here to place your name on the list to receive information about the Powered Up Training very soon.
In the meantime, please be sure to Join the WE CAN Facebook group and follow us on Twitter @womensequity.
---


Virtual Letter Writing Party
Wednesday, July 27, 2022 
 | 6:30 – 7:30 PM ET
Join WE CAN in getting out the vote in November!
Research says that when Black, Latinx, Asian-Pacific Islander, and Native American women ask our families and friends to vote–they listen to us and they vote!
During our virtual party, WE CAN invites you to join in to help send at least 10,000 letters to voters riding the fence about voting in November.
WE CAN will supply the letters, you supply the stamps and envelopes and voters all across the country will know WHY they should vote in November!
Complete the registration form and you will receive details about how to participate in the virtual party!
Together WE CAN GET OUT THE VOTE!
---
In solidarity,
Stephanie