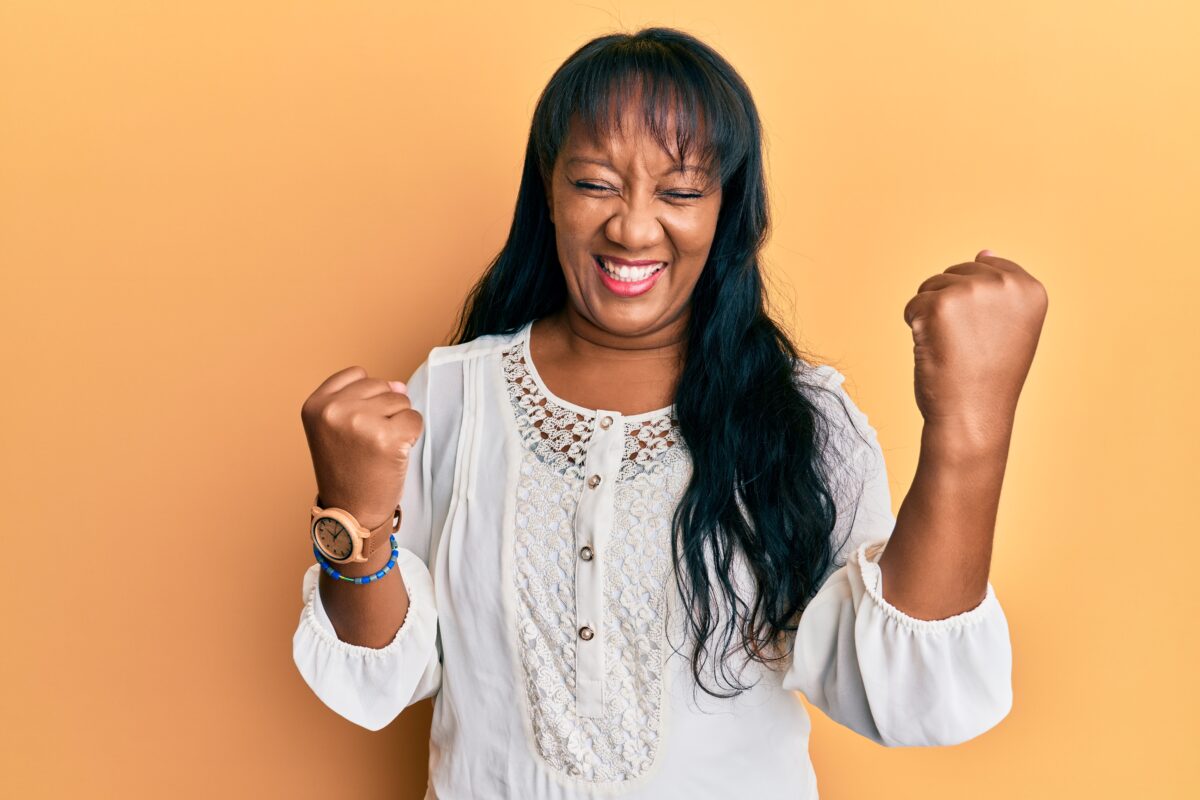 Reason #7 – Celebrate Good Times Come On!
Sisters,
I am still bubbling over with joy at the appointment of Judge Ketanji Brown Jackson to the United States Supreme Court. The video of Vice President Kamala Harris declaring her confirmation will likely give me chills for many years to come.
We should all feel proud that a candidate fulfilled a campaign promise to women of color. That it also gave us the image of two powerful sisters in the same frame is doubly exciting.
I hope it is not lost on you that Vice President Harris was the only Black woman on the Senate floor. Only one woman of color is serving in the U.S. Senate (Senator Mazie Hirono D-HI). WE CAN do better!
On November 8, 2022, we will elect 34 of the 100 seats in the U.S. Senate. I'm pointing this out because if another Supreme Court Justice retires, or worse, passes away; we cannot afford for a nomination to be held up by nasty partisan politics. Elections have consequences.
Twenty-five women of color have filed paperwork to run for the U.S. Senate in 2022. Take a careful look at the candidates. As my Big Mama used to say, "All skin folk, ain't kinfolk!" We should never vote for someone based on race and gender alone. We MUST study the candidates and vote for the persons whose values and positions on issues would be helpful to us and our communities. Once you know more about the candidate in your state, then support her campaign—volunteer, donate, spread the word.
Women of Color Running for the U.S. Senate
---

National Black Maternal Health Week ~ 
April 11 – 15, 2022
WE CAN is happy to join the Black Mamas Matter Alliance (BMMA) in observing the 5th Annual Black Maternal Health Week 2022 (#BMHW22)!
Sisters, did you know:
Black women are 3 – 5 times more likely to have a maternal death than White women in the United States (Source: AJMC)? Or that,
Research indicates that 22% of Black women receive a lower quality of care than white women and are subject to discrimination in the healthcare field (Source: NCBI)?
When I first learned about these alarming facts I was both angry and sad. Please join WE CAN during Black Maternal Health Week 2022 and raise your voice to support Black moms!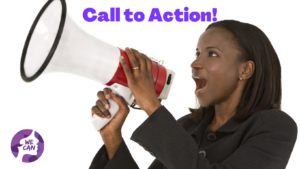 Take a moment today and send a letter to your member of the U.S. House of Representatives inviting them to support this important issue.
---
Enjoy the celebration for Judge Ketanji Brown Jackson AND celebrate through activism during Black Maternal Health Week 2022 – #BHWK22
In solidarity,
Stephanie McGencey, WE CAN President