Sisters,
I hope you all had a very happy thanksgiving! There is certainly a lot to be thankful for as we are being tested by the ongoing pandemic crisis and the many other challenges of life. I hope that you grab even a small piece of joy every day.
Last week, I did something I haven't done this year–I watched a lot of TV. I was inspired by Brene Brown's Call to Courage. I escaped into The Crown. I jammed to Ledisi's Tribute to Nina Simone. And I was shocked at the relevance of the show Designated Survivor to what is happening in politics today. But most of all, I rested. I did not check emails. I did not monitor social media. I did not kill myself trying to beat my to do list into submission.

Some weeks ago, I mentioned that Mobilize Monday posts would focus on self-care. Sharing techniques you can use to recharge as we prepare for the important work ahead. The graphic below is something I grabbed from Facebook. What resonated most to me is that the author isn't asking us to boil the ocean and become a marathon runner, instead s/he invites us to take baby steps every day to treat ourselves with kindness.
Today, please print this post and image and challenge yourself to try this self-care formula for a few days. There is so much work to do to fight what Dr. Fauci warns is a coming surge upon surge, the current 'administration' continued challenge of election results, and the troubling shift in the Supreme Court that could include a ruling on a case that will exclude undocumented immigrants from Census data.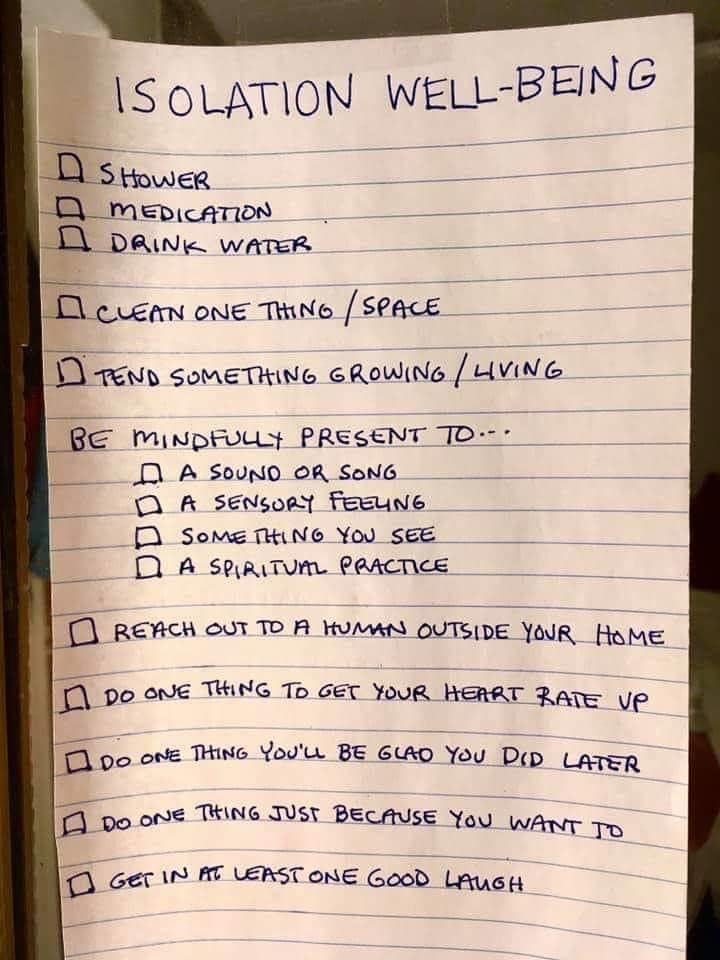 So, take a beat. Treat yourself gently and kindly and be intentional about finding JOY today!
In solidarity,
Stephanie McGencey, WE CAN Founder
---
Upcoming Event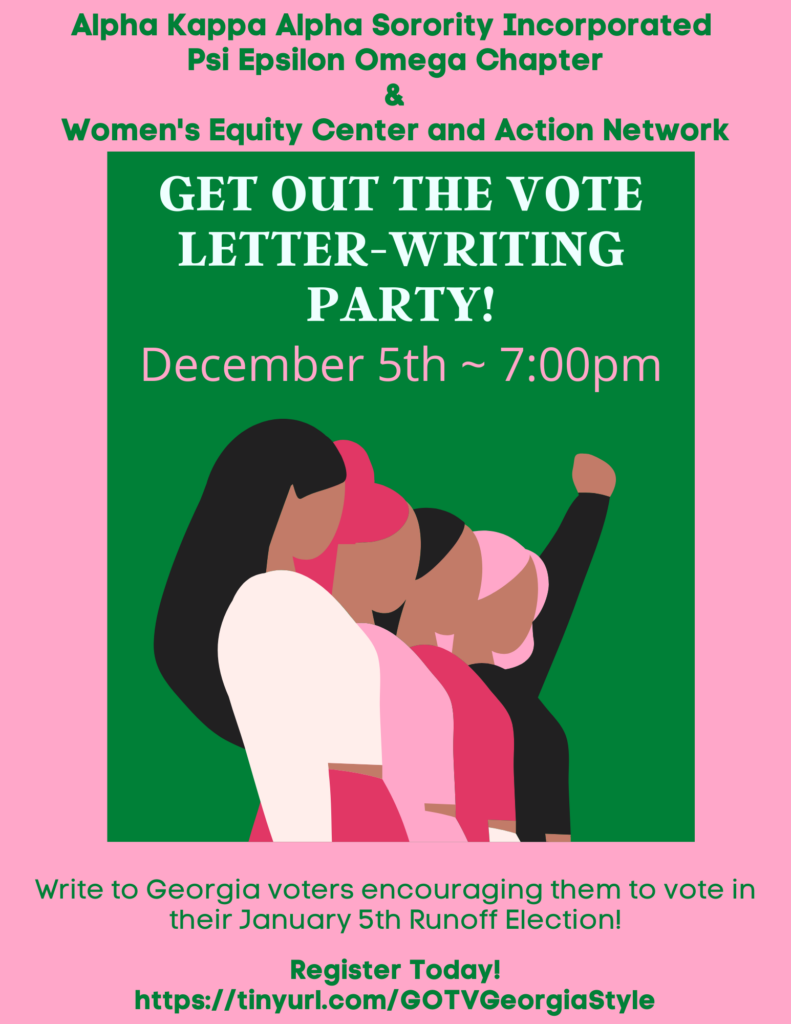 WE CAN and Psi Epsilon Omega hopes you will join us reaching out to Georgia voters encouraging them to vote on January 5th!

---
ATL Gets It Done! Georgia Voter Challenge!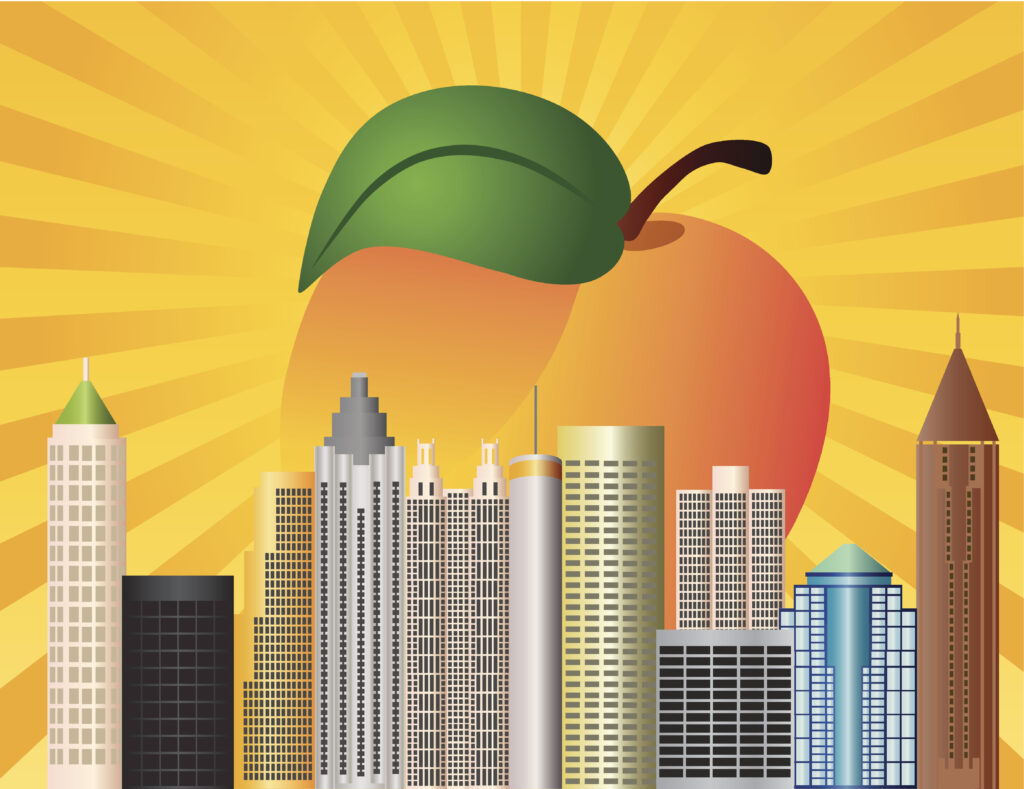 WE CAN's ATL Gets It Done Action Team invites your participation in their Facebook Challenge!
Do you live in Georgia? If so, ATL Gets It Done has a Facebook Challenge for you! Do you have people who live in Georgia? If so, this is for you too. Customize and copy the language below sharing vital information to educate Georgia voters. Please post by changing the county name if needed (in all caps below), repost this challenge and be sure to tag your Georgia FB Friends.
Sample Facebook Post
EARLY VOTING DATES for the January 5th Georgia runoff election are fast-approaching and two critical senate seats are at stake. Early Voting in DEKALB County GA runs from Monday, December 15, 2020 to Friday, January 1, 2021.