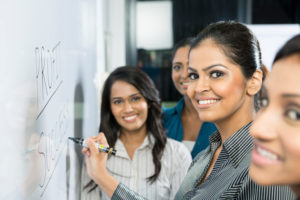 Representing yourself, your issue and your organization well is critical to gaining support and achieving your mission. Perfect Pitch University™ is designed to help you build skills and strengthen your leader voice to be the most effective advocate you can be!
Participants in Perfect Pitch University™ will learn how to:
Construct powerful and compelling narratives (messages) about your work and its relevance in your community and to specific target audiences.
Demonstrate executive presence and confidence in a broad range of interview and broadcast settings.
Manage crisis communications situations in print, electronic and social media.
Present your issue(s) in a compelling way to educate grassroots and grasstops constituencies.
Represent your organization and your mission to grow your support and engagement.
Perfect Pitch University™ will be offered in three parts:
Perfect Pitch YOU – focusing on building or strengthening your personal brand and leader voice.
Perfect Pitch ISSUES – focusing on how to present data and nuance about your issue(s) in ways that build public support and interest.
Perfect Pitch ORGANIZATION – focusing on the 'elevator' speech for your organization to reach your desired target audience.
Please sign up to join the list of Sisters eager to participate in these interactive, purposeful and effective training programs.
See YOU in Perfect Pitch!