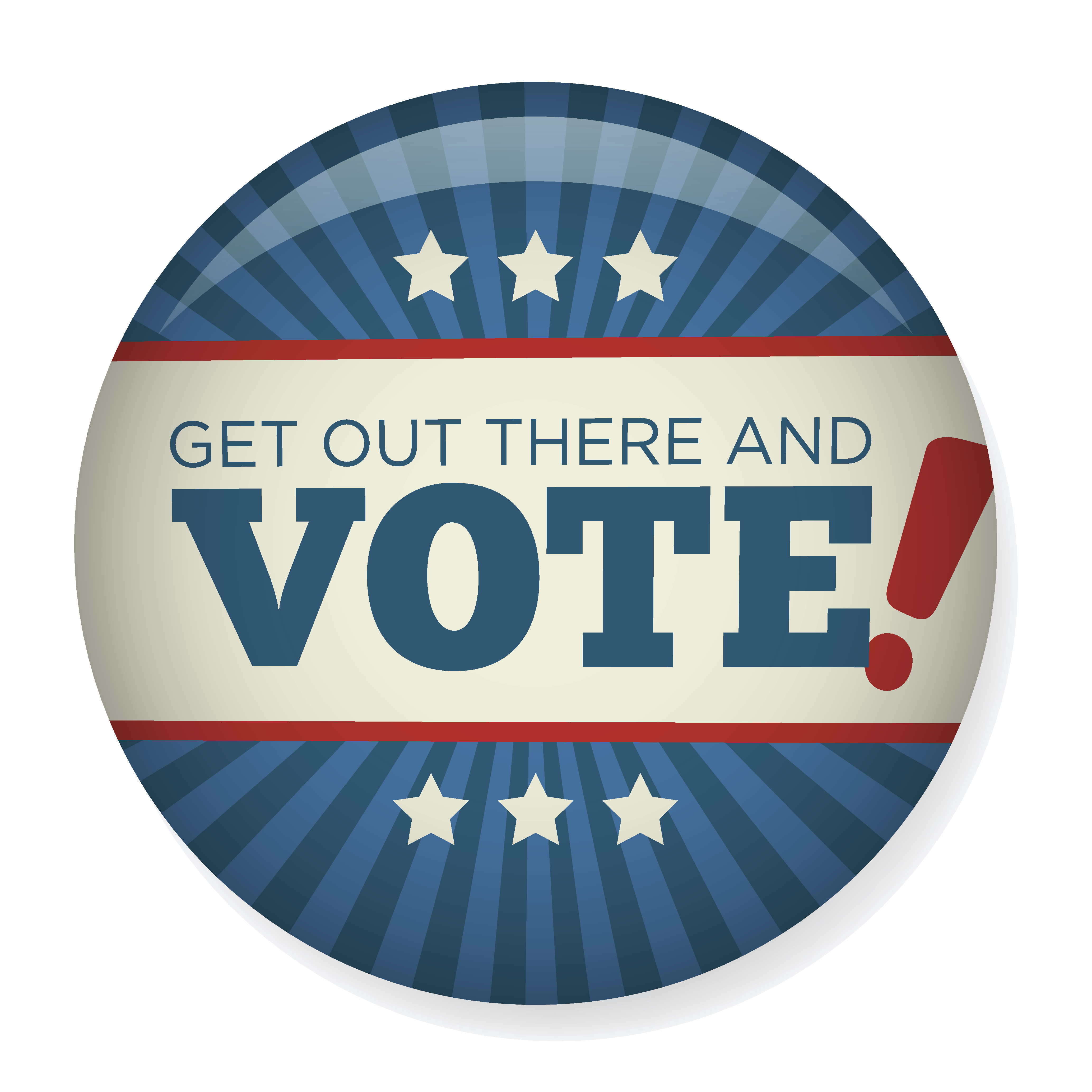 The day is finally here-Election Day! The day WE THE PEOPLE get to raise our voices and make our wishes known to the people who say they want to represent us. We all know the stakes are very high with this election. Too much is at stake and no one can afford to say that their vote doesn't matter. YOUR. VOTE. MATTERS!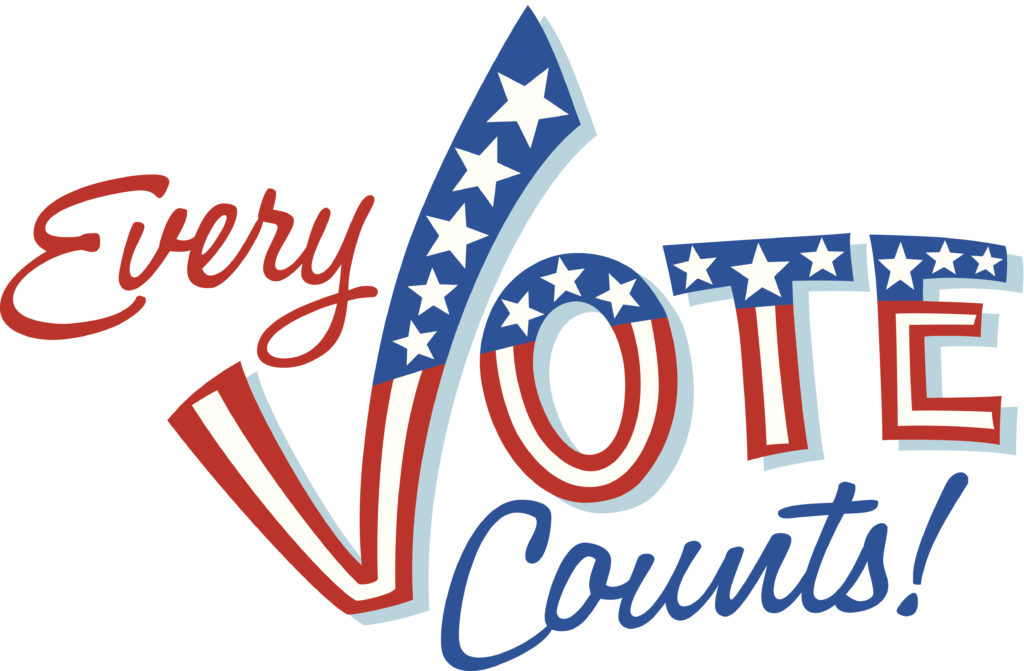 Just in case you have not created your plan for voting tomorrow, WE CAN is here to help!
Here is what's at stake tomorrow!
33 Seats in the United States Senate
United States Senators serve for six (6) year terms. Not all Senators are up for election at the same time. The Constitution requires the Senate to be divided into three classes for purposes of elections. So, every two years the members of one class—approximately one-third of the senators—face election or reelection. In November 2018, the following Senate seats are up for grabs. Click your state to learn your history of Senate elections. If your Senator is not in this class, s/he has more time to earn your continued trust and represent you and the issues you care about well. Now would be a good time to contact your United States Senator and start to build a relationship (if you haven't already).
[one-third-first]
[/one-third]
[one-third]
[/one-third]
All 435 Seats in the United States House

of Representatives
The Constitution requires that all 435 members of the House of Representatives be subject to elections every two (2) years. This means we have a chance to put in office a candidate who represents you and your issues well more frequently than the Senate. Likewise, we also have the power to remove from office any Congressman who is not representing us and our issues well. Learn more about your Representative on their website and reach out and establish a relationship (if you haven't already).
39 Governors Offices in State Capitols Nationwide
Equally important to the National Congressional Elections are state and local races. In November 2018, 39 Governors will be elected. Take a look at the list below and see if your state will be selecting its' leader this November.
21 Incumbent Races – Incumbents Eligible to Seek Reelection
[one-half-first]
Alabama – Kay Ivey
Alaska – Bill Walker
Arizona – Doug Ducey
Arkansas – Asa Hutchinson
Hawaii – David Ige
Illinois – Bruce Rauner
Iowa – Kim Reynolds
Maryland – Larry Hogan
Massachusetts – Charlie Baker
Nebraska – Pete Ricketts
[/one-half-first] [one-half]
New Hampshire – Chris Sununu
New York – Andrew Cuomo
Oregon – Kate Brown
Pennsylvania – Tom Wolf
Rhode Island – Gina Raimondo
South Carolina – Henry McMaster
Texas – Greg Abbott
Vermont – Phil Scott
Wisconsin – Scott Walker
[/one-half]
US Territories
Northern Mariana Islands – Ralph Deleon Guerrero Torres
Virgin Islands – Kenneth Mapp
18 Open Races – Incumbent Not Eligible to Run or Not Seeking Reelection
[one-half-first]
California – Jerry Brown
Colorado – John Hickenlooper
Connecticut – Dan Malloy
Florida – Rick Scott
Georgia – Nathan Deal
Guam – Eddie Calvo
Idaho – C.L. "Butch" Otter
Kansas – Sam Brownback
Maine – Paul LePage
[/one-half-first] [one-half]
Michigan – Rick Snyder
Minnesota – Mark Dayton
Nevada – Brian Sandoval
New Mexico – Susana Martinez
Ohio – John Kasich
Oklahoma – Mary Fallin
South Dakota – Dennis Daugaard
Tennessee – Bill Haslam
Wyoming – Matthew Mead
[/one-half]
32 States and Washington, DC will have major municipal elections
Cities and counties in the following states will be electing Mayors, City Council, County Commissioners/Supervisors, Board of Education members, City Attorney and other key legislative positions that make decisions that affect your everyday life. Please check and see if your city or town is selecting leader(s).
States with Municipal Elections in 2018
[one-third-first]
Alabama
Alaska
California
Colorado
Florida
Georgia
Hawaii
Idaho
Illinois
Indiana
Kansas
[/one-third-first] [one-third]
Kentucky
Maryland
Massachusetts
Michigan
Minnesota
Missouri
Nebraska
Nevada
New Jersey
New Mexico
New York
[/one-third] [one-third]
North Carolina
Ohio
Oklahoma
Oregon
Pennsylvania
Tennessee
Texas
Virginia
Washington, DC
Wisconsin
[/one-third]
Remember, according to Ballotpedia, voters in 37 states will decide 155 statewide ballot measures on election day. Important issues like marijuana legalization, election policies (in WE CAN's home state, voters are asked if the state constitution should be amended to include same-day registration), and tax policy. 
WE CAN has partnered with BallotReady to help you study the issues and create a ballot that you can take with you when you vote. Enter your address below to research the candidates and issues under consideration in your area. Please share this post with your family, friends, and colleagues to help everyone be an INFORMED VOTER!
Enter your address below to create your sample ballot!

Yours in the Struggle,
Stephanie McGencey
Founder and President