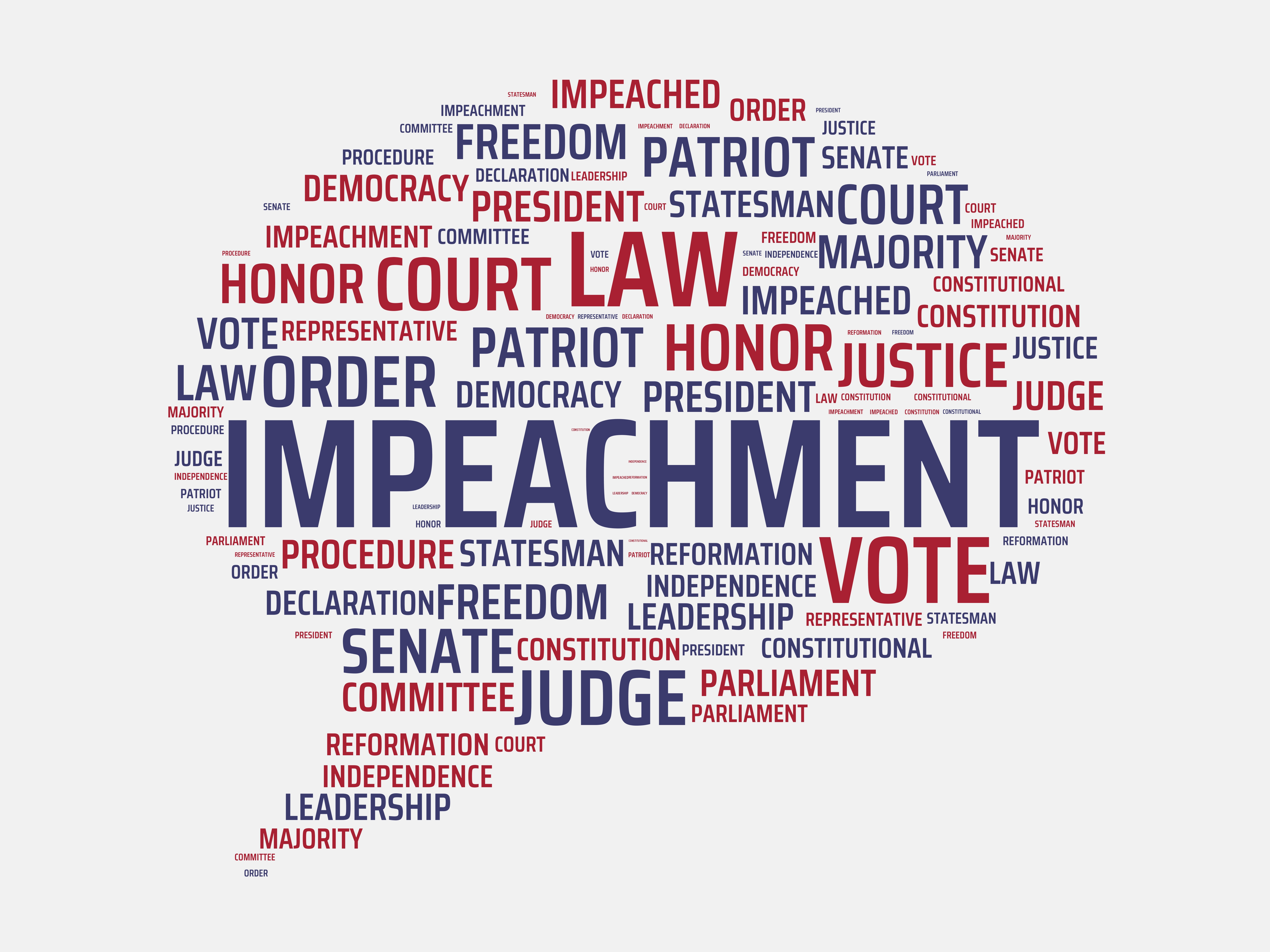 Mobilize Monday: Impeachment Explained
Sisters,
This week saw the United States Congress launch an impeachment inquiry against the President of the United States. Only two times has a United States President has been impeached: the first was in 1968 when Andrew Johnson was impeached for dismissing Edwin M. Stanton as secretary of war and again in 1998 when Bill Clinton was impeached for lying under oath regarding his affair with a White House intern. Neither Johnson or Clinton were removed from office. The most notorious impeachment inquiry, of course, was that of Richard Nixon and he resigned before being impeached by Congress.
Today's Mobilize Monday is very simple-familiarize yourself with the impeachment process. Over the next several months, it is highly likely that WE CAN will call on you to educate your family and friends about the impeachment process and to share your point of view about the process with your members of Congress. The folks at Vox have created a cool video on the impeachment process, check it out below.
And if you want to print a visual image to refer to as the process unfolds, see the infographic from Statista.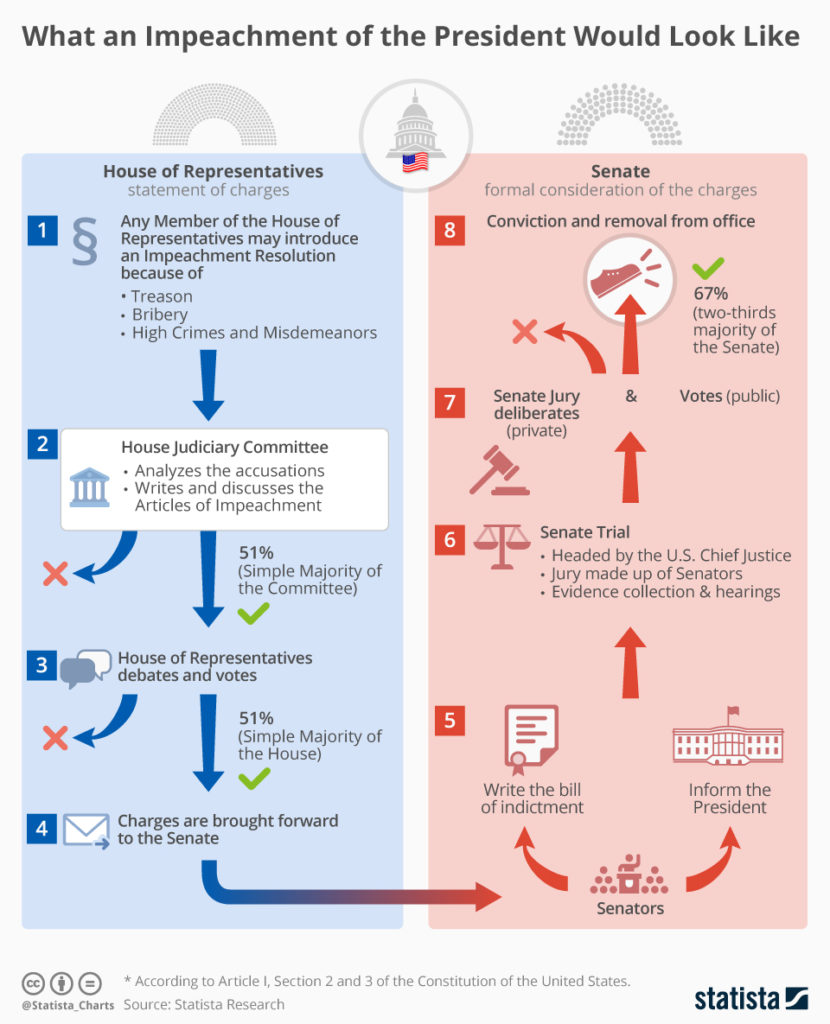 In the meantime, try not to let the news coverage get you down or distract you. While impeachment proceedings move forward, we need to make sure that we educate ourselves about the 2020 Census, prepare for the 2020 primary election season, make sure that everyone in our circles is registered to vote, and a lot of other things that will keep us all busy.
The freedoms our democracy provides is well worth our best efforts.
Sincerely,
Stephanie McGencey, WE CAN President and Founder