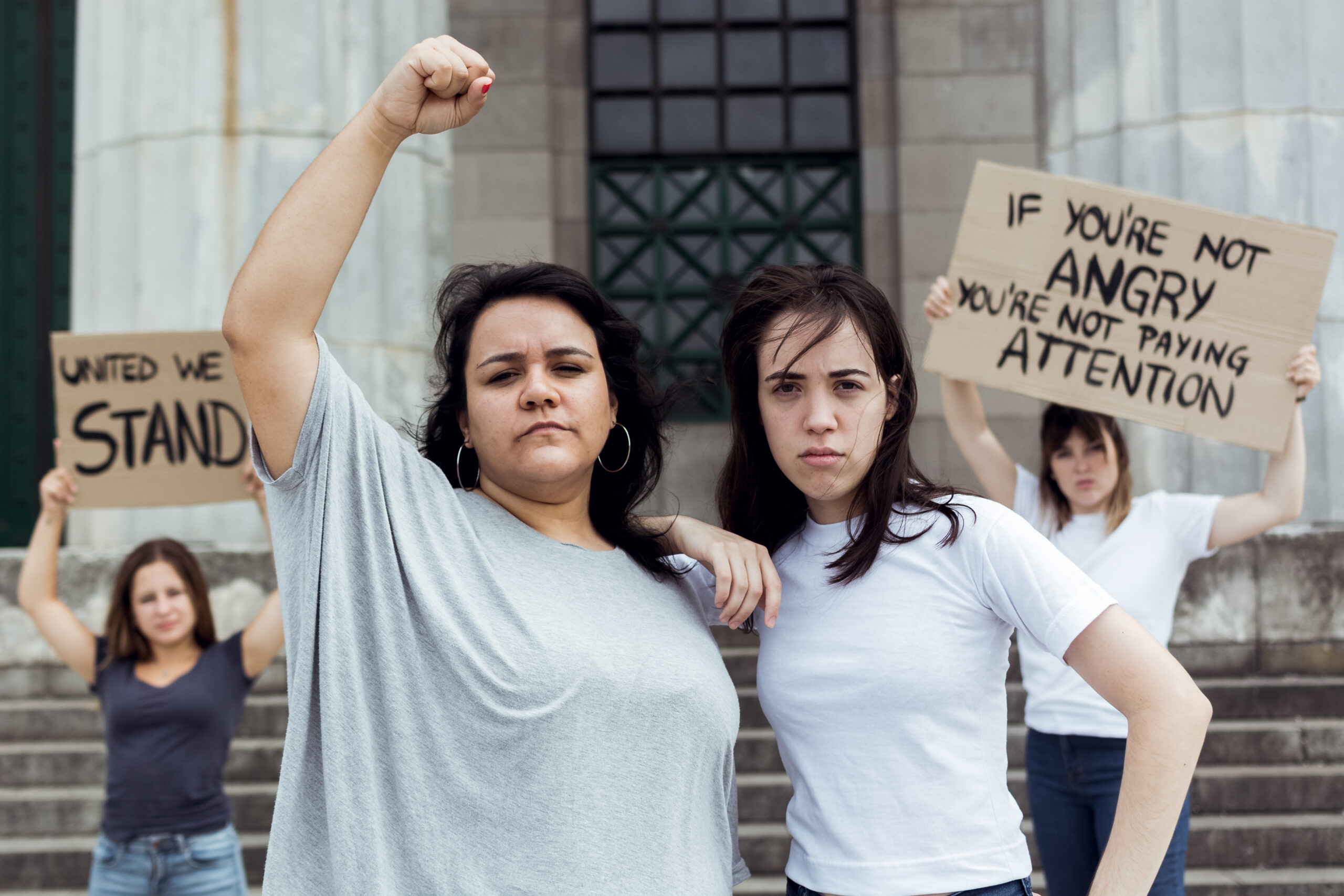 Sisters,
We are 99 days away from THE MOST CONSEQUENTIAL ELECTION IN RECENT HISTORY.
Now is the time for you to set aside pleasantries with friends and family members who believe that this election is not important and does not matter to their everyday life. Now is the time for you to square your shoulders and stand up for our democracy. I KNOW most of you have been on the front lines in the fight for justice and freedom your whole life, because, face it, that's just what we do. And some of you have grown weary because the past three years have been HARD trying to help folks get and stay woke when our current leadership seems hell-bent on our destruction.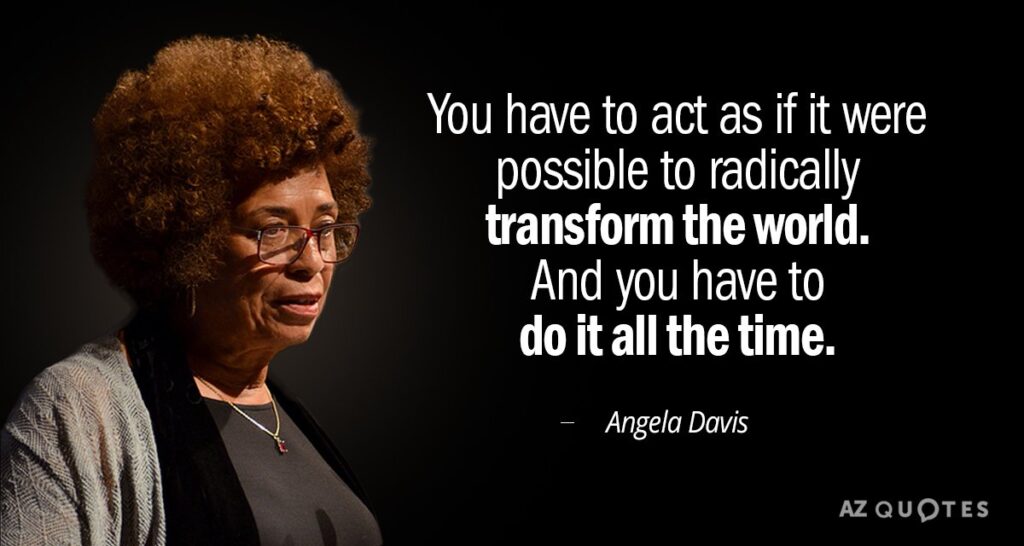 If you have folks in your circle that need convincing, let WE CAN help you make the case. Let WE CAN be your trusted source to share truthful information that will hopefully change their minds about their responsibility to vote in November and every election after that!
Here is what you can do TODAY!
---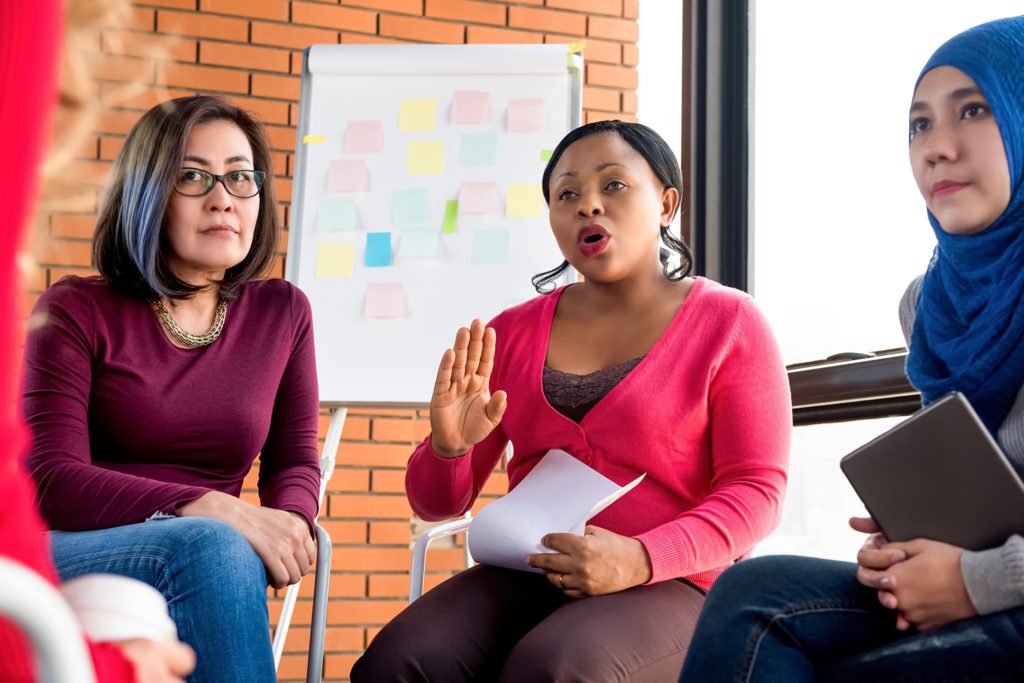 Action Item #1
Join or start a WE CAN Action Team!
WE CAN Action Teams are small groups of women who will take a leadership role in their communities for change. Do you live in a community that is proposing a property tax increase? Want to fight the proposal and get your family and friends to do the same? Fighting an untimely or unfair local tax increase is a perfect project for a WE CAN Action Team. You can use the WE CAN action portal to send information to everyone you know and teach them how to fight the tax increase.
I know you can send that email from your computer. But with the WE CAN portal, your group members, with one click, can send your carefully crafted message directly to the inboxes of the elected officials and stakeholders you are trying to influence. You will have a record of who took action, and you will know who needs an extra nudge to get to work.
Once you get folks to join your group, the WE CAN action portal makes it easier for you to communicate with them, for them to talk to each other, and for you all to take collective action.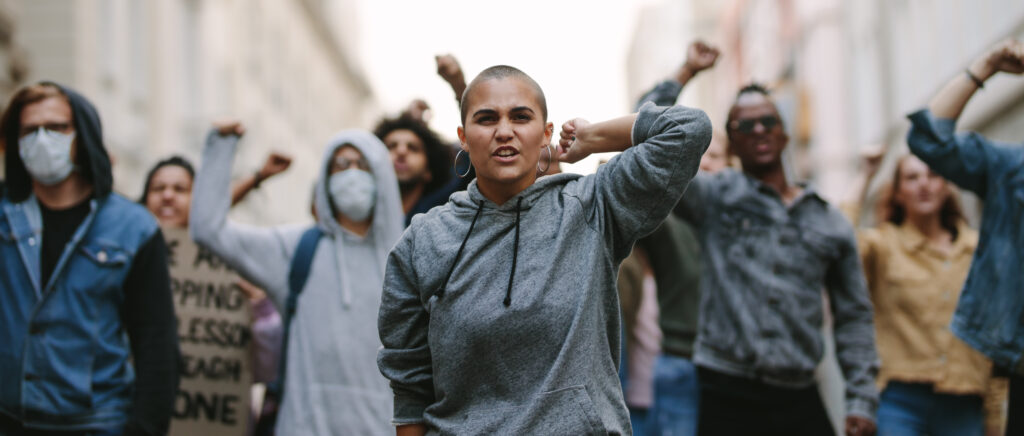 WE CAN will also invite you and your group members to join national actions. WE CAN has active campaigns to save the U.S. Postal Service, so we can vote by mail in November; for the dismantling of the police state and passage of the George Floyd Justice in Policing Act of 2020 to provide federal funding for community programs; and, for the fight to eliminate student loan debt that is crippling our economic security.
The bottom line is that there are REAL things we can do to change our communities and our country, and WE CAN wants to help make it easier for you to take action. Do not buy into the narrative that there is nothing we can do. We can vote. We can march. We can call. We can write. We can tweet. We can post. We can boycott. We can create policy proposals that serve our communities better. We can run for elective office. We can bring our chairs to the table. We can set our damn tables. WE CAN CHANGE THINGS!
---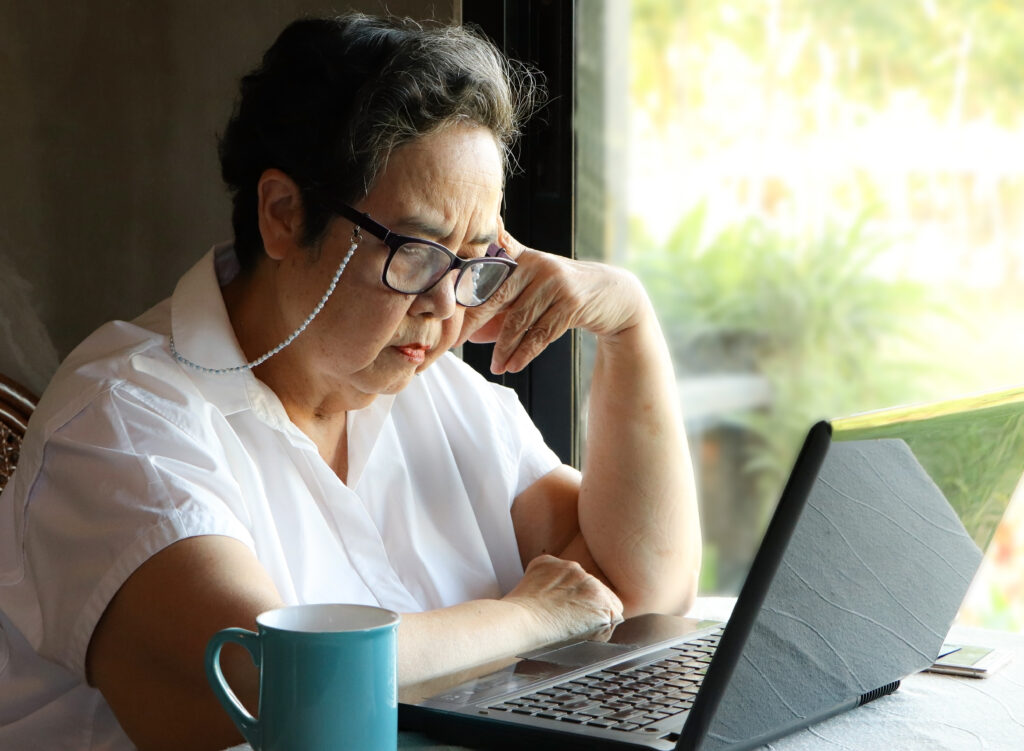 Action Item #2
Record a Video about the November Election
Believe it or not, there a lot of folks not planning to vote in November. Help WE CAN change their minds. Help WE CAN to show them that #VotingChangesThings. Click the image below and record your 30-second video. Tell the naysayers about why you are taking a stand for democracy and voting on November 3rd.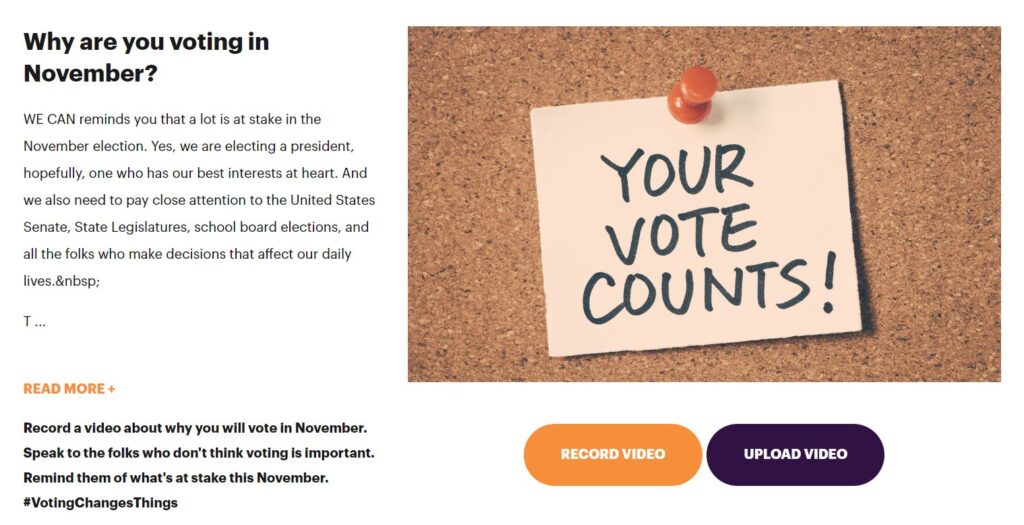 ---
~ Don't Forget ~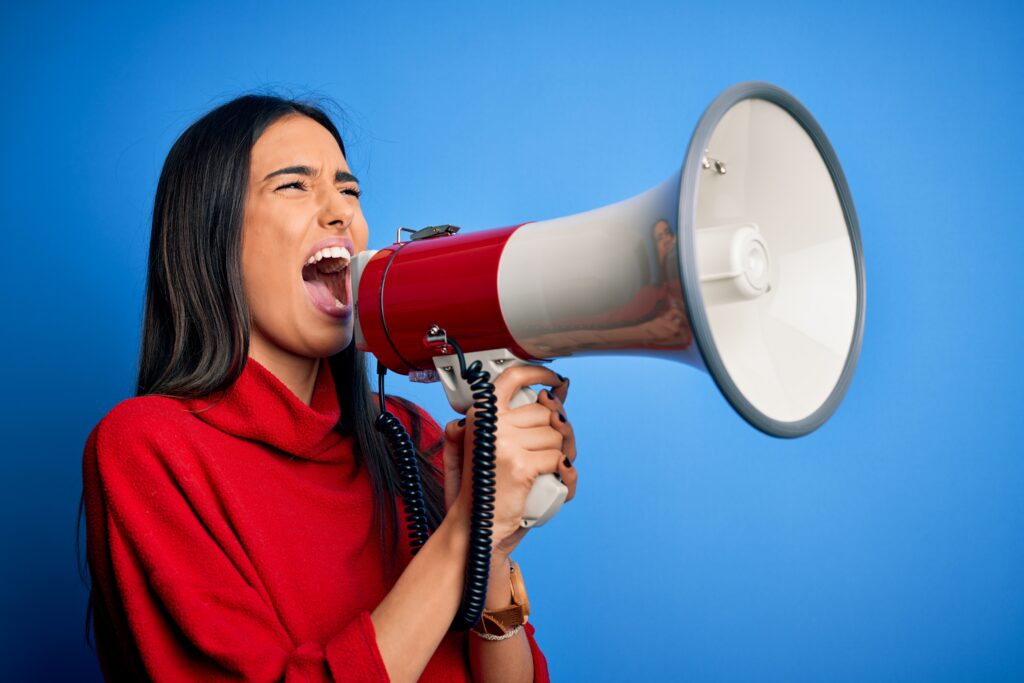 Justice for Breonna Taylor Now!
Investigate Vanessa Guillen's Claims!
Contact the office of Daniel Cameron, Attorney General for the Commonwealth of Kentucky and former aide to Senator Mitch McConnell (R-KY), is investigating the murder of Breonna Taylor. Please send a message to his office to let him know that we expect justice for Breonna and demand that his office pursue criminal charges against the four officers who fired 22 shots. Only one officer has been arrested so far and that is NOT ok.
U.S. Army Specialist Vanessa Guillen went missing in April and sadly her body was recently found leaving her family grieving the loss. Sign this petition today demanding that your Congressman and Senators open an investigation of the chain of command on Fort Hood. Vanessa complained that she was being harassed by fellow soldiers and leaders. She deserves justice!
---
The president, some governors and mayors, and other leaders with power, are neglecting their duty to protect and serve the folks who elected them to office. Join WE CAN's efforts to fight back and demonstrate what makes America truly great.
In solidarity,
Stephanie McGencey, WE CAN Founder