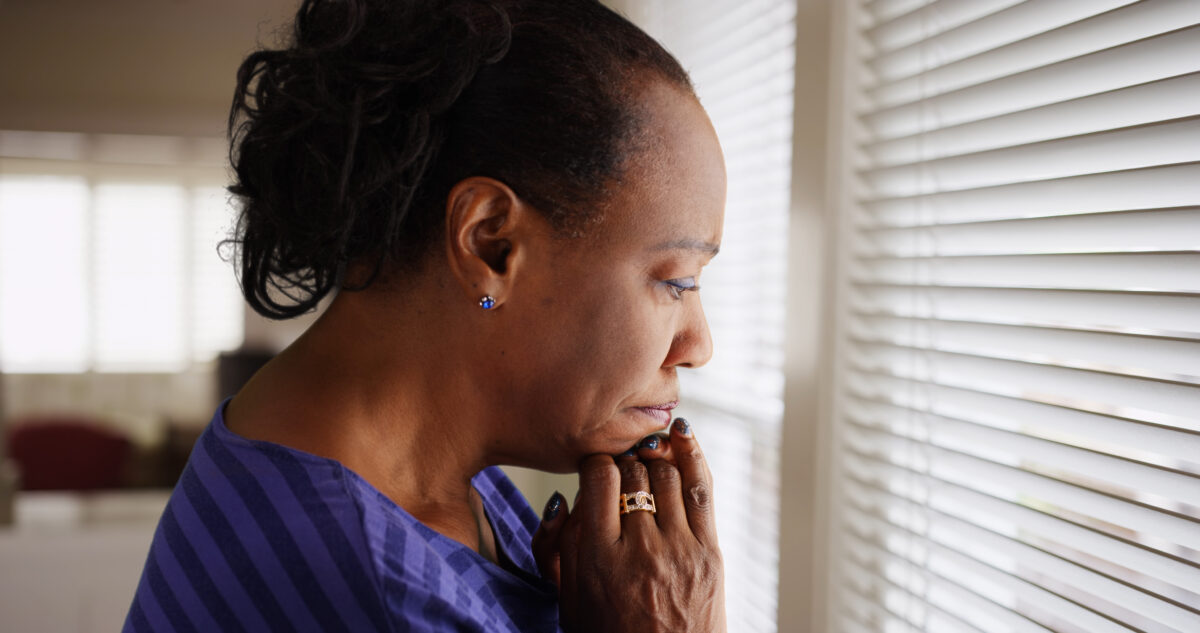 Fix the Broken Law Enforcement System NOW!

Sisters,
Our collective grief and rage are palpable. I have only love to share today as we grieve with the families of Daunte Wright, Adam Toledo, Matthew Williams, and the surreal loss of life in 45 mass shootings in the past 30 days.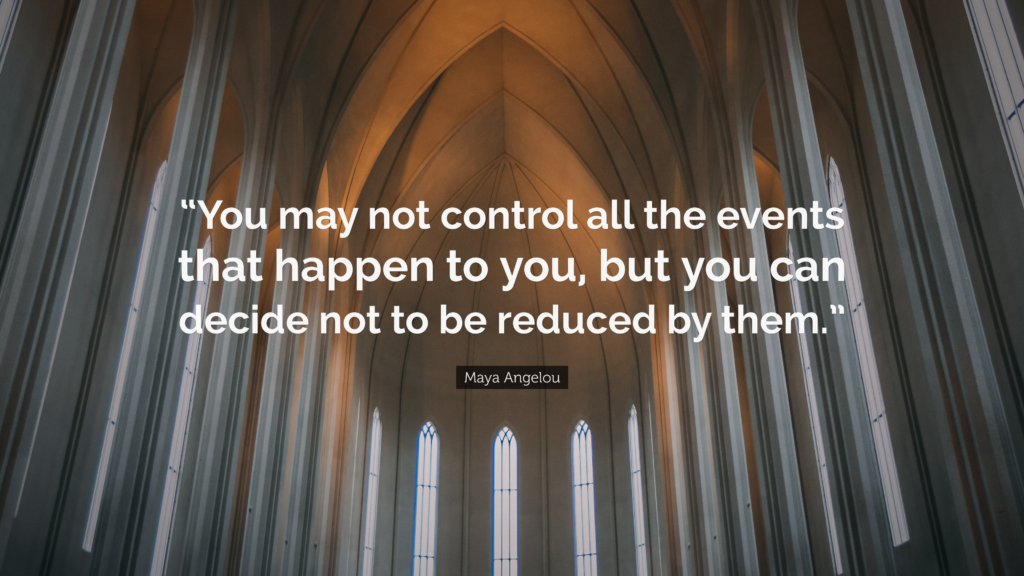 All last week, I struggled to find a place to store my grief and rage. Admittedly, I ate too many sweets and went to bed earlier than normal after watching way too many hours of cable news. It was all too much. Conversations with multiple girlfriends offered both comfort and strength. In our shared grief and rage, we strengthened our sisterhood. It is our sisterhood that will carry us to the other side of grief and rage.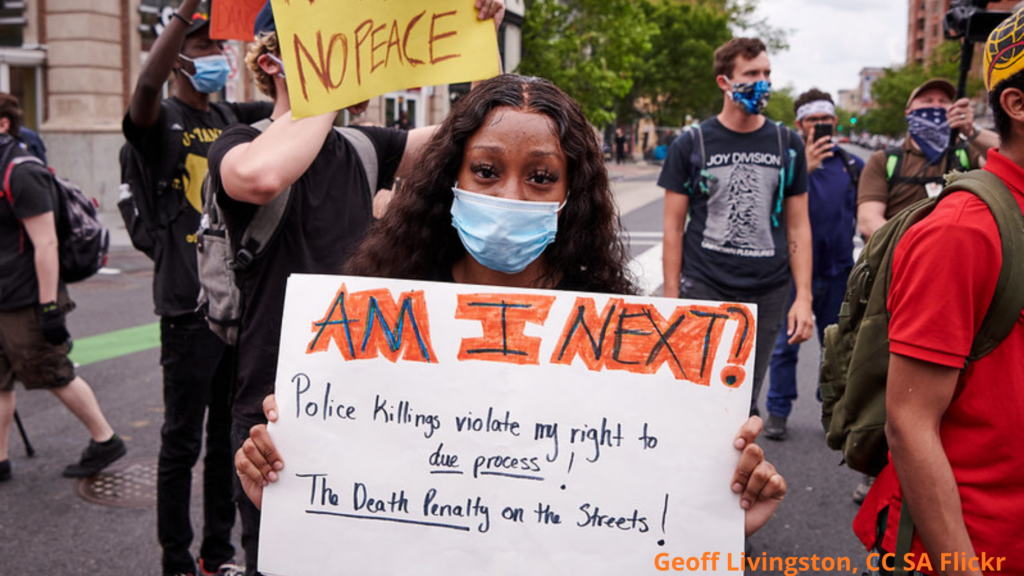 Unfortunately, we don't have the luxury of staying in the grief and rage space too long. Because while we linger there, the sisters among us that are experiencing the loss of their loved ones, need us to carry their load and WORK FOR CHANGE!
What can we do about police killing us? Today we MUST DEMAND that the United States Senate pass the George Floyd Policing Act. The George Floyd Policing Act passed in the United States House of Representatives on March 3, 2021, and is sitting in the Senate waiting for action.
_________________________________________________________________________________________________________________
What Will the George Floyd Policing Act Do to Protect Americans?
The summary below outlines some of the measures included in the George Floyd Justice in Policing Act of 2021. To read more, download the George Floyd Policing Act of 2021 Summary.
Work to End Racial & Religious Profiling
Prohibits federal, state, and local law enforcement from racial, religious and discriminatory profiling.
Save Lives by Banning Chokeholds & No-Knock Warrants
Bans chokeholds and carotid holds at the federal level and conditions law enforcement funding for state and local governments banning chokeholds.
Bans no-knock warrants in drug cases at the federal level and conditions law enforcement funding for state and local governments banning no-knock warrants at the local and state level.
Limit Military Equipment on American Streets & Requires Body Cameras
Limits the transfer of military-grade equipment to state and local law enforcement.
Requires federal uniformed police officers to wear body cameras and requires state and local law enforcement to use existing federal funds to ensure the use of police body cameras.
Hold Police Accountable in Court
Enables individuals to recover damages in civil court when law enforcement officers violate their constitutional rights by eliminating qualified immunity for law enforcement.
Investigate Police Misconduct
Improves the use of pattern and practice investigations at the federal level by granting the Department of Justice Civil Rights Division subpoena power and creates a grant program for state attorneys general to develop authority to conduct independent investigations into problematic police departments.
Empower Our Communities to Reimagine Public Safety in an Equitable and Just Way
This bill reinvests in our communities by supporting critical community-based programs to change the culture of law enforcement and empower our communities to reimagine public safety in an equitable and just way.
Change the Culture of Law Enforcement with Training to Build Integrity and Trust
Establishes a DOJ task force to coordinate the investigation, prosecution and enforcement efforts of federal, state and local governments in cases related to law enforcement misconduct.
Improve Transparency by Collecting Data on Police Misconduct and Use-of-Force
Creates a nationwide police misconduct registry to prevent problematic officers who are fired or leave one agency, from moving to another jurisdiction without any accountability.
Stop Sexual Assault in Law Enforcement Custody
Makes it a crime for a federal law enforcement officer to engage in a sexual act with an individual who is under arrest, in detention, or in custody. It prohibits consent as a defense to prosecution for unlawful conduct. Incentivizes states to set the same standards.
_________________________________________________________________________________________________________________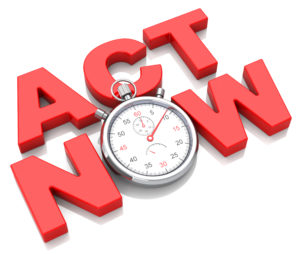 Sisters, dry your tears and calm your rage and TAKE ACTION today!

Sign this WE CAN petition and demand that the United States Senate to take action and protect Americans—especially Black and Hispanic Americans—from police brutality in all its forms.
We must keep breathing and reaching out to one another for sisterhood and support. Please ACT now and take an important step to protect our people!
In solidarity,
Stephanie McGencey, WE CAN Founder