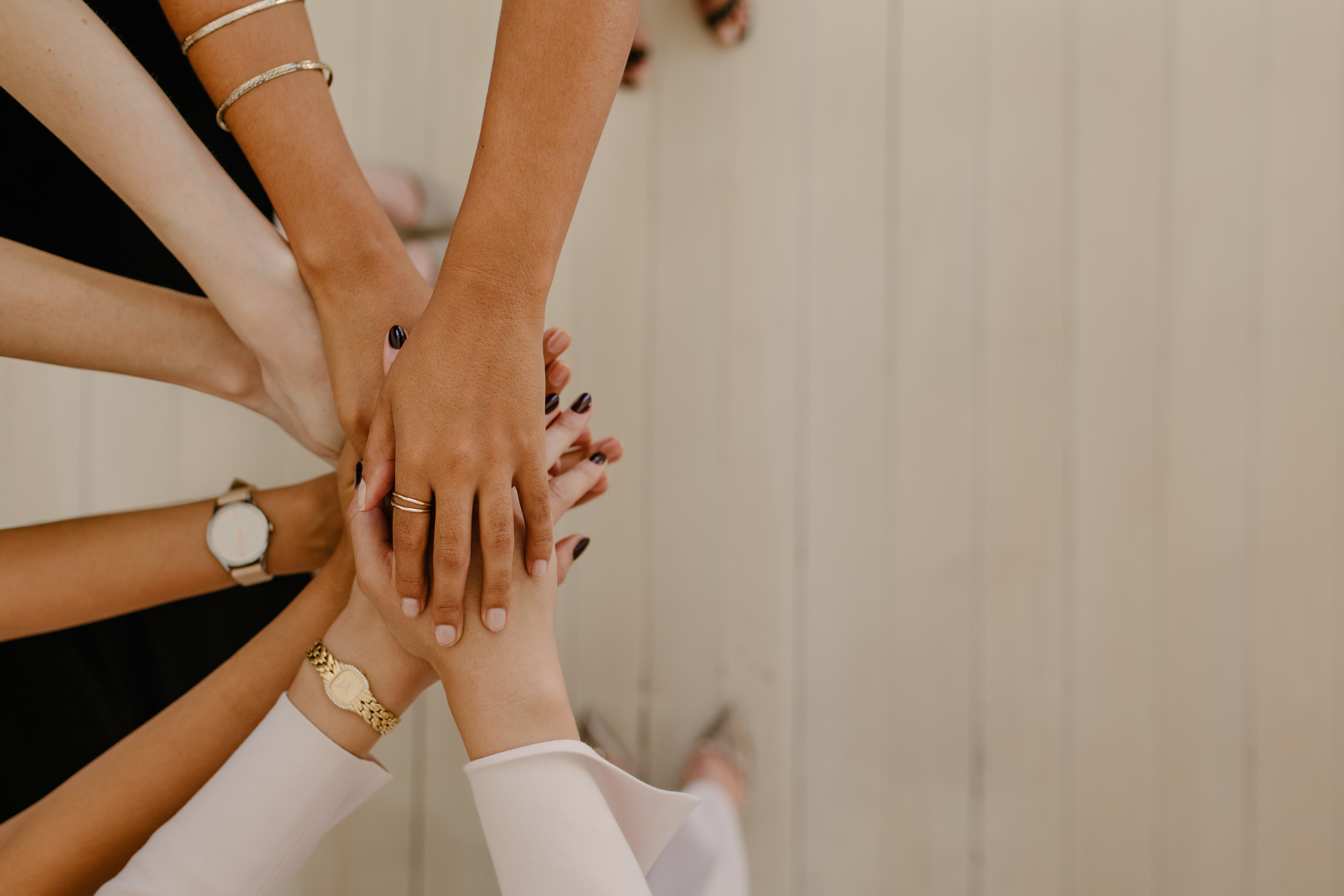 Mobilize Monday: WE MUST STAND TOGETHER!
Sisters,
For the past two weeks, we've witnessed the further degradation of the presidency. Tweeting "go back" to four women of color members of Congress in mid-July and doubling down on that message a few days ago; while yesterday turning his attention to a long-term congressman, a black man, from Baltimore (aka Charm City). Admittedly I have spent too much time raging against the blatant racism of the president and his followers. Mostly in awe of his ability to find a new low, and their willingness to follow him to the dark depths of humanity. However, yesterday, I took a different approach. I read through the president's Twitter feed, taking in his racist, misogynistic, xenophobic, and incendiary rhetoric to see if I could find even a hint of decency. I can report back that I found very little to indicate decency.
Not so surprising, I did find hundreds of comments praising him for things like, "fighting for the forgotten," "saving us from socialism," and "calling out these corrupt, do nothing democrats." However, the one that made me throw up a little bit in my mouth was the person who thanked the president for, "fighting for all Americans regardless of skin color or religion." This walk on the dark side left me convinced that THERE IS NOTHING WE CAN DO TO CHANGE THE HEARTS AND MINDS OF TRUMP SUPPORTERS.
Forgive me for using all caps, but I needed to convey the strength of my conviction on this point. Instead of trying to change them, I think people of goodwill must wage an entirely different battle for the soul of our nation. We must unite and demonstrate that their views DO NOT reflect the values that make our country great. We need to show them that we are better than the daily diarrhea that makes its way onto Twitter.
A recent CBS News poll shows that nearly half of Americans polled believe Trump's tweets are racist. Another 18 percent believe the tweets are neither—which could be interpreted to mean that they may not necessarily think the tweets are racist. In the same poll, most Americans believe the tweets are less than ideal sentiments from a sitting president.
That most Americans don't support the hate speech coming from the president, and his followers should give us hope. However, hope needs to be translated into direct action. Here are some things you can do TODAY to take a stand for the soul of America.
1.
Thank Congresspersons for their Service
Send a postcard to Representatives Alexandria Ocasio-Cortez (D-NY), Ilhan Omar (D-MN), Ayanna Pressley (D-MA), Rashida Tlaib (D-MI), and Elijah Cummings (D-MD). Let them know that you stand with them and reject the hateful way they are being treated as public servants. Even the toughest advocates need to know that they are not alone in their fight for freedom and justice.
2.
Protest Racism in All Its Forms
It is not enough to shake our heads in disgust from the comfort of our own homes. We need to take a page out of Puerto Rico's book and take to the streets in protest. Nothing upsets a want to be dictator more than seeing large numbers of people regularly protesting against his regime. Go to one of the following websites and find a protest, march, or sit in so you can participate in a peaceful display of civil disobedience.
Find a Protest Near You!
---
Sisters, it looks like we are going to have to save the president and his followers from themselves. We are going to have to remove toxic individuals from office and make way for individuals willing to govern for the good of the people, and not the rich, corporations, and others who have paid to influence our government. The great news is that WE CAN do it!
Sincerely,
Stephanie McGencey, President and Founder